The UK's most beautiful vineyards have been listed by South Western Railway (SWR) in time for English and Welsh Wine Week.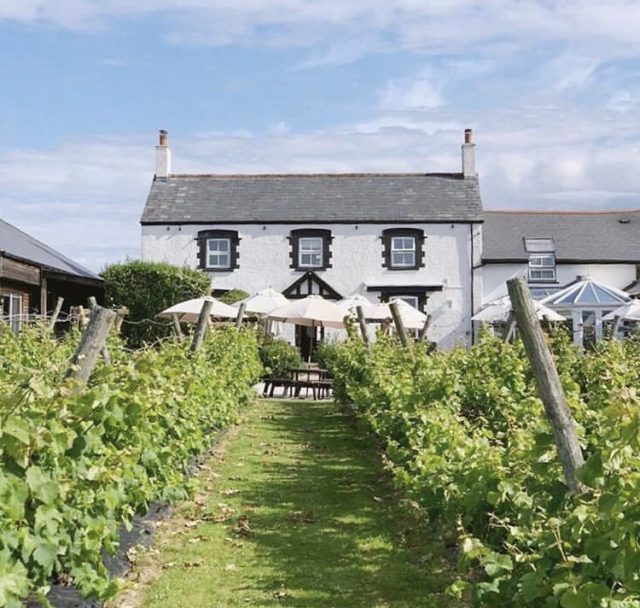 SWR created a seed list of 268 visitable vineyards from Wine Cellar Door against Instagram hashtags, the number of 5-star Tripadvisor reviews and the number of times 'beautiful', 'stunning' and 'gorgeous' were mentioned in reviews.
From there, using the data which was collected in April 2022, the metrics were placed in a weighted rank and each was awarded a beauty score out of 100.
According to the research, at the top of the list sits Llanerch Vineyard in Pontyclun, Wales with an overall beauty score of 69, followed by Chapel Down in Kent that secured the second place spot with 59 and Devon's Lympstone Manor with 51 in third place.
The listing is as follows, some have joint-placings due to their scores being equal.
1, Llanerch Vineyard, Pontyclun
2, Chapel Down, Kent
3, Lympstone Manor, Devon
4, Denbies Wine Estate, Surrey
5, Chiltern Valley Winery & Brewery, Oxfordshire
5, Nyetimber Manor Vineyard, West Sussex
7, Holmfirth Vineyard, West Yorkshire
8, Camel Valley Vineyard, Cornwall
9, Woodchester Valley Vineyard, Gloucestershire
9, The Vineyard Leonardslee Gardens, West Sussex
SWR head of marketing Calli Ward said: "It's fantastic to see we have such a beautiful array of wine estates and vineyards to explore right here in the UK. We are particularly proud of the wonderful options on our doorstep in the southwest. 
Whether there's one right around the corner, or you're travelling further afield, the vineyards are especially impressive to visit between spring and autumn, as the vines and grapes grow throughout these seasons."
Ward suggested that people might like to visit some of the destinations this week during English and Welsh Wine Week, and added: "While you're there you can try the wines produced on site, many of which are award-winning, go on a tour, or even stay overnight, and really get a taste of what the UK has to offer."
This article was originally published by the drinks business and has been shared with permission.