Embankment Kitchen, headed up by MasterChef: The Professionals finalist Marika Healey, has launched a fresh new summer menu.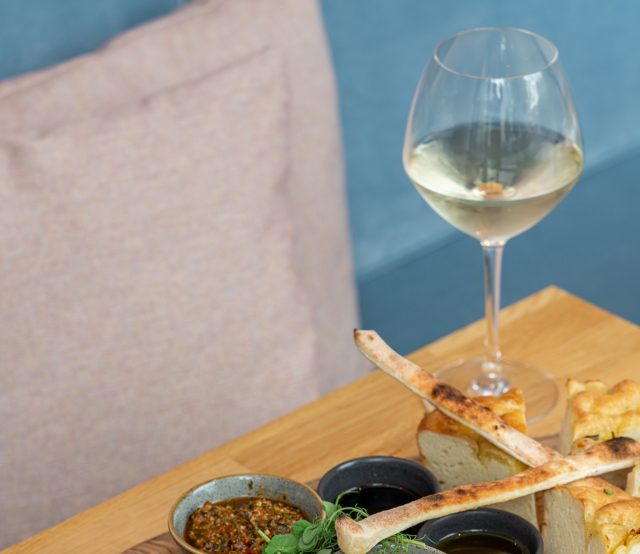 The venue, located on the ground floor of Manchester's premium luxury aparthotel, CitySuites, is offering up a newly-created fusion menu of authentic Italian cuisine with a modern British twist and a touch of east Asian flavours.
Highlights include crispy house dusted squid, chorizo, crispy kale, turmeric and chorizo aioli starter and a strawberry, Champagne jelly amaretto and white chocolate tiramisu topped with meringue.
Healey said: "As usual with our food, pairing the flavour with the colours on the plate is so important, but for the summer menu this is especially true. On this menu, we've gone for lots of bright colours for summer with a big focus on seasonal vegetables like asparagus, peas, broccoli, summer squash, and courgette."
She added: "With all these fresh veggies in mind, my top recommendation is our roast pepper, courgette cherry tomato and red onion and mozzarella tart, a main dish served with basil mascarpone, red pepper coulis, watercress, and rocket. This dish is a total celebration of colour and a celebration of what's in season."
To complement the new summer menu at the Embankment Kitchen is a unique wine-based cocktail menu which takes inspiration from each individual vineyard. Starting with a crisp and refreshing white wine, 'Bordeaux in Bloom' features Picpoul de Pinet mixed with Olmeca Silver tequila, Triple sec, lime and elderflower, a bright and floral drink, while 'Vineyards of Verona' features a Pinot Grigio Blush, served with Brockmans Gin, raspberry and lemon. Moving down under, 'In the Outback' shows off a full-bodied Shiraz, mixed with Ophir Gin, lemon, and ginger ale, giving this cocktail a deeply warm spiced flavour.
Embankment Kitchen has also introduced a new Thursday sharing deal – the Thursday Social where guests can enjoy a sharing platter featuring a variety of items from the new summer menu along with a specially-selected bottle of wine for just £29.95 per person.