A winner was announced at The Best UK Sommelier Award 2022 ceremony which took place at Leonardo Royal London St Paul's on 30 May, as 15 semi-finalists from across the country were whittled down to one.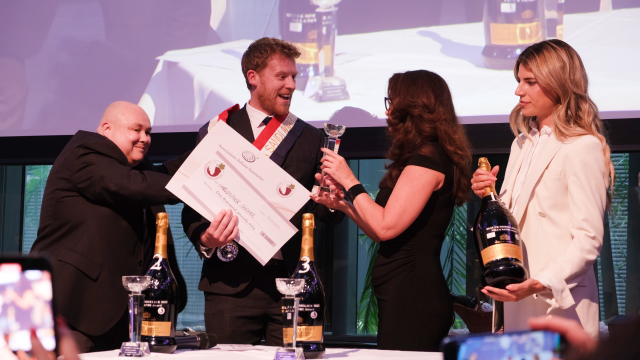 Christopher Parker, of Inn The Park in Winchester was crowned the winner on the day. Parker's prizes included a cheque for £1,000, a trophy, sash and tastevin offered by UKSA.
A panel of 15 jury members judged the competition, and praised Parker's confidence and communication throughout the competition.
The first stage of the competition took place in the morning, where sommeliers were given written test questions and performed a blind wine tasting in front of a panel from the UK and Italian Sommelier Associations. From this, they were whittled down to three.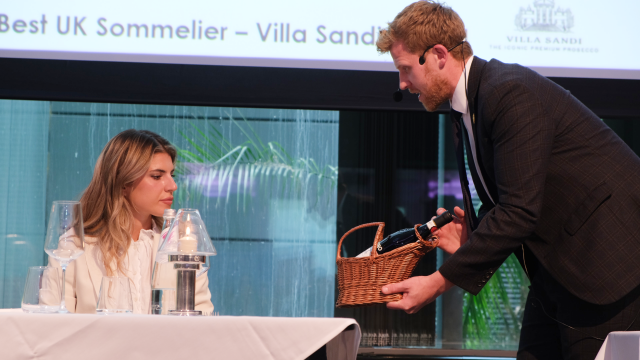 Semi-finalists from the 2022 competition include:
Giorgio Mulato, Locanda Locatelli
Marius Piersa, Waterside Inn
Arturo Scamardella, The Ritz
Cesar Beltramini, Freelance Sommelier
Tiago Pinto, The Ivy Collection
Antonio Polise, Nurs-et Steakhouse
Lorenzo Ambonati, Roka
Alfie Glasser, The Ritz
Marrteo Cali, Scott's Restaurant
Manuel Ghezzi, The Connaught Hotel
Ovidiu Olteanu, Queens Hotel
Aemilia Nehab, Black Radish
Three finalists from the competition were then set a series of tasks to be performed on-stage in front of the team of judges and a live audience. The sommeliers were asked to perform a blind tasting of three wines, as well as some beers and spirits.
They were also tasked with decanting, offering wine pairings to restaurant customers, and were tested on their knowledge of wines from different regions.
Jury members watched these performances, judging each individual sommelier on elegance and delivery of service, interaction with customers, depth of knowledge, sensory analysis abilities, and wine and food pairing skills.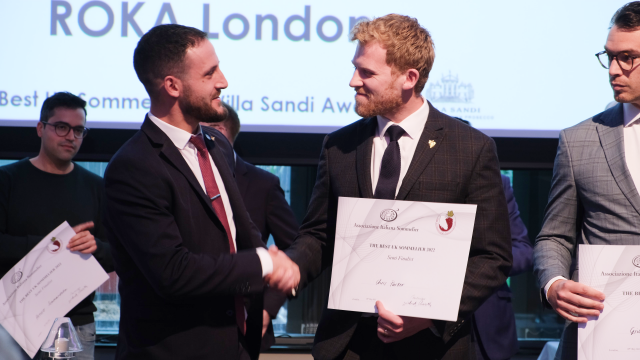 Parker was joined in the final by first runner up Giuseppe d' Aniello of the London Edition Berners Tavern, and second runner up Francesco Varone of Tuscan Bistro Il Borro.
A full list of jury members for the Best UK Sommelier Award included:
Eloise Feilden, the drinks business
Diva Moretti Polegato, Villa Sandi
Roberto Costa, RC Restaurants
Furlan Matteo, Head Sommelier The Ritz, Best UK Champion last edition 2019
Chiara Soldati, La Scolca
David Bird, Master of Wine
Chistopher Walkey, Glass of Bubbly
Andrea Balleri, IBA World Bartender Champion, Italian Best Sommelier of the Year
Lucia Montanelli, IBA World Bartender Champion
Igor Sotric, Head Sommelier, Chima Tang @ The Dorchester
Rudina Arapi, Head Sommelier, Windows of the World, Galvin
Remi Cousin, Head Sommelier La Gavroche
Olivier Gassolin, Hatch Mansfield
Mattia Tabacco, Oeno.
Sergio de Luca, Enotria & Coe