London's Mayfair will soon see a new modern izakaya open its doors – the Japanese take on the tapas bar or gastropub.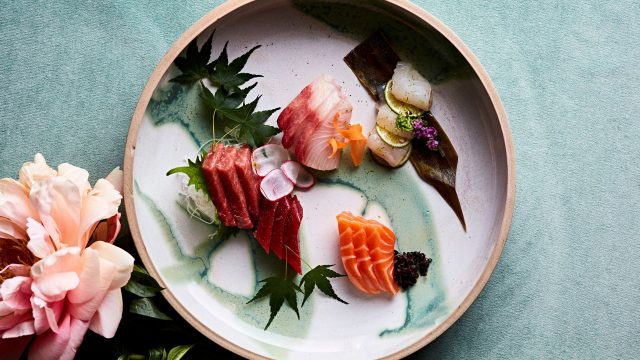 Koyn, which opens on 9 September, is the fifth restaurant from father and daughter duo Samyukta and Dinesh Nair, whose LSL Capital also owns MiMi Meifair, Michelin-starred Jamavar, Bombay Bustle and Socca, a Southern French, Mediterranean-style restaurant in collaboration with Claude Bosi that is due to open this summer.
Izakaya, which can be found everywhere in Japan, is a word made up the of characters or kanji for 'stay-drink-place', and is traditionally a place to have a drink (traditionally beer, sake or whiskey) and a variety of dishes with friends.
The new venue says it is inspired by Japan's ancient appreciation for simplicity and harmony and will comprise a contemporary dining experience inspired by Japan's enigmatic volcano, Mount Fuji, where "a lush alpine environment peacefully co-exists with the fires raging below".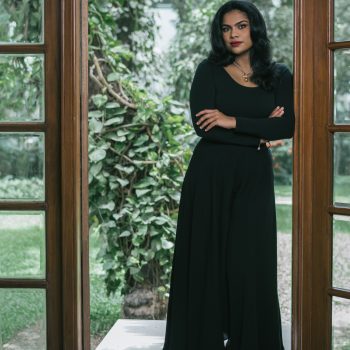 Samyukta and Fabled Studio's Tom Strother have designed the two-storey space "to symbolise the complementary forces at play in the ancient volcano", they say, and reflecting the balance between calm and volatile energy. The green Midori room, on the ground floor is inspired by the landscape of Japanese zen gardens and the striking pink moss growing on the fertile volcanic soil of the snow-capped peak, with a Verde Cipollino boutique sushi bar in marble, backed by aj illuminated mirror skyscape. This room contrasts with the charred Magma room below it, which represents an active, bubbling volcano. This will feature a traditional binchotan-charcoal-fuelled robata grill, crafted from black slatted timber and rainforest marble and lined with burnt orange leather stools, where guests are close enough to feel the heat of the flames.
Executive chef Rhys Cattermoul, previously of Nobo London and Hong Kong has devised a menu inspired by this same natural balance, showcasing Japanese cuisine that uses locally sourced produce. Dishes include sushi classics such as native lobster tempura sushi roll with chargrilled red pepper & creamy yuzu lemon and Applewood smoked Japanese A5 Kagoshima wagyu sushi roll with asparagus, kanpyo & black truffle, along with freshly grilled dishes such as hojicha-smoked lamb marinated with spicy kuromame miso, hispi cabbage grilled with homemade koji dressing or wagyu ishiyaki, served on a sizzling hot stone. Other dishes include steamed clams 'nabe' (seafood broth) with cordycep mushroom, yuzu sake soy, spinach and samphire and Red mullet tempura with yuzu kosho tosazu and homemade kombu salt.