St Pancras Champagne Bar by Searcys will temporarily close its doors on Saturday 25 June for an extensive refurbishment over the summer, with plans to reopen in early September.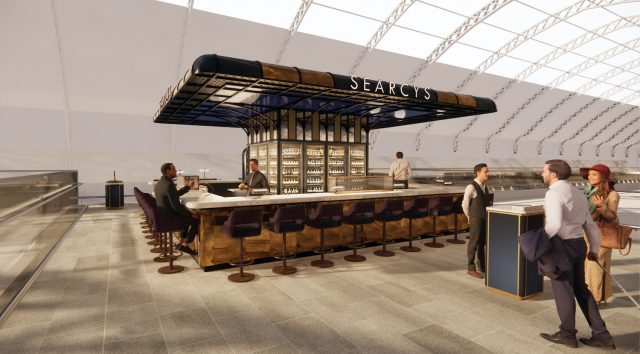 Final glasses of Champagne will be poured in 25 June, before the full redesign and upgrade in technology commences.
According to Searcys, the bar area will be modernised to put a spotlight on the extensive champagne range of bottles and magnums.
Bar wings will be reconfigured with booths in the hopes of creating snugs, along with marble topped tables and a seafood bar.
St Pancras Brasserie by Searcys will remain open throughout the summer, serving breakfast, lunch and dinner, alongside the Staycation Afternoon Tea.
Allan Heard, account director at Searcys, told the drinks business that plans to redesign the Champagne bar purposely coincide with a milestone anniversary for Searcys.
He said: "To celebrate Searcys' 175th anniversary this year, we feel it is more than fitting to revamp the iconic Champagne bar and the gateway into London and the UK at St Pancras International.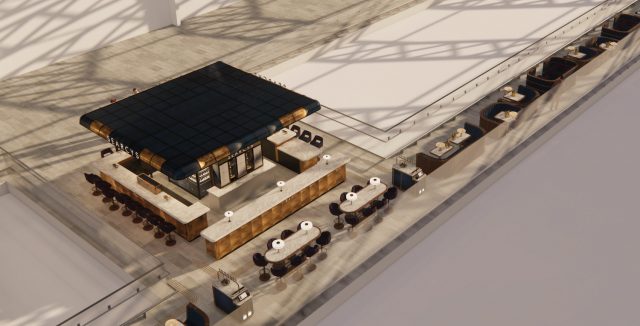 "With Victorian elegance at heart, we are looking at more flexible and varied configuration of seating – from comfortable nooks for two to spaces for larger parties and celebrations.
At the bar, the redesign will put "more prominence on our signature drink, Champagne, to showcase our extensive selection of bottles and magnums".
The 'Press for Champagne' buzzers, one of Searcys' signature features, are here to stay, Heard said.
He added: "We are also putting more focus on the food, with a brand-new seafood bar at the centre of the redesigned bar, perfect to raise a glass with friends and family and as a fizz pitstop for Londoners and beyond."
Searcys recently announced the launch of its first English sparkling wine to mark its 175 year anniversary, made in collaboration with Greyfriars Vineyard in Surrey. Read more on that here.