Proving that wine tourism is alive and well, Airbnb has launched a new "Vineyard" category featuring more than 120,000 stays on working vineyards around the world.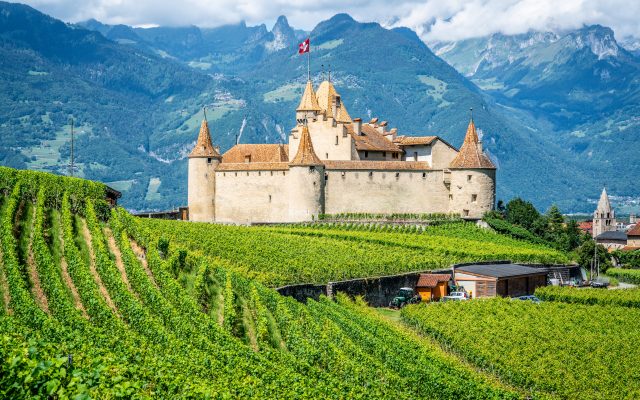 Holiday app Airbnb has revealed that the average vineyard property 'host' earned more than £9,200 last year from wine fans choosing to stay in their accommodation.
Capitalising on the continued strength of wine tourism, the company has unveiled its new 'Vineyard' listing category, with more than 120,000 wine-focused stays to browse. It has also hooked up with Wine GB to create a series of vineyard stay 'wishlists' in the UK.
In 2021, the total Vineyard category on Airbnb in the UK alone earned almost £35 million, showing that consumer appetite for wine stays remains high, and the ribbon has been cut on the new category just in time for English Wine Week (18-26 June).
"Working with Airbnb could not come at a better time for wine tourism in the UK as wine lovers are buying English and Welsh wine and want to find more," said Simon Thorpe MW, Wine GB's CEO. "Producers up and down the country are welcoming visitors and offering a range of exciting experiences from the cellar door to beautiful accommodation.
"Airbnb offers so many different options to stay either on or near vineyards, many of which are located in some of the most beautiful parts of the country. We couldn't be more delighted that there is now a Vineyard category which will open up many more opportunities to discover some of Britain's wine gems."
Analysis carried out by Airbnb showed that vineyard stays, along with other 'unique' listings such as treehouses and historical homes, grew by 120% in 2021 compared with 2019, as the world slowly began to emerge from the covid-19 pandemic.
Nick Brewer, who co-hosts Avalon Lodge on Oastbrook Vineyard with his wife America Brewer, said: "Hosting through Airbnb allows us a greater number of guests than we would achieve through direct marketing". He further explained that this is largely due to guests being able to "book their vineyard stay and wine experience on the same app with a platform they are already comfortable with."
America works on the vineyard that she planted in 2018 on its site by the banks of the River Rother, near Bodium Castle.
"I had heard of a quiet revolution occurring in England with some sparkling wines starting to challenge established Champagne brands," said America, who moved to the UK from Brazil. "Upon starting to visit local vineyards, I met people who were consequently to become my friends and colleagues. It was they who encouraged me to study wine production at Plumpton College."
The couple's Scandi-style wooden lodge overlooking the Oastbrook vineyard comes with a hot tub, en suite master bedroom and kitchen, and is one of many vineyard stays in the UK.
From an eco cabin on a Suffolk vineyard and a quaint cottage tucked away on a vineyard in Monmouthshire, Wales, to an imposing stone property overlooking vines in Cornwall, oenophiles can scroll to their heart's content.
Vineyard stays in Croatia, Portugal, Provence and Argentina are all also available via Airbnb.
This article was originally published by the drinks business and has been shared with permission.