A London pub is selling what has been widely reported as the most expensive beer in Britain. Here's exactly how much it'll cost you to try it for yourself.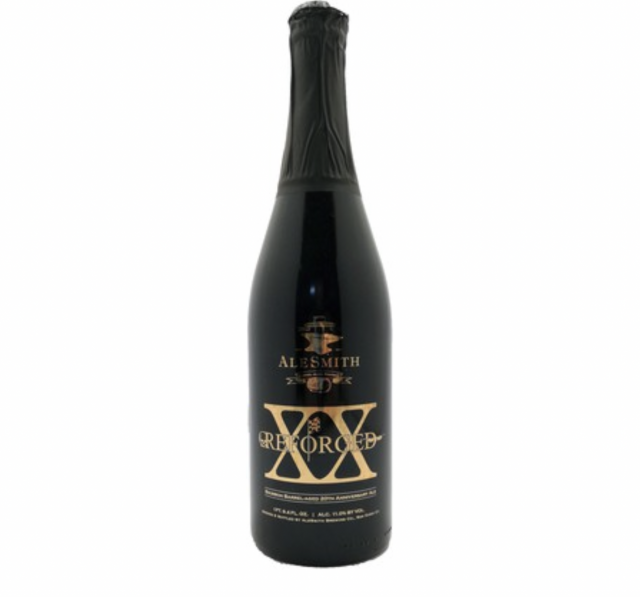 The Craft Beer Co chain has previous with offering eye-wateringly pricey beers to its clientele. Last year, we reported on the news that the Brixton-based boozer was selling a bottle of beer that would set punters back the equivalent price of four roast dinners.
Now, the craft beer experts are offering an even pricier iteration; at the price of £105 for a 750ml bottle – which works out at £80.15 per pint.
The beer in question is a Reforged 20th Anniversary Ale is made by the artisanal, San Diego-based AleSmith Brewing Company.
The ale packs a punch at 11% ABV and is aged in bourbon barrels for 18 months.
The Reforged 20th Anniversary Ale is actually a blend of three of AleSmith's beers: Wee Heavy (Scotch Ale), Speedway Stout (Imperial Stout w/coffee), and Old Numbskull (Barley wine).
It is said to boast rich, oaky flavours from the bourbon barrels, vanilla notes from the Wee Heavy Scotch Ale and chocolate and coffee from the Speedway Imperial Stout. According to a description, the beer can be "aged at a cool temperature" to further enhance its complex flavours.
Whether you're prepared to spend £80 to try it for yourself or not, the price of beer in the UK is rising, with pints in the nation's capital soaring towards the £7 mark due to rising inflation
This article was originally published by the drinks business and has been shared with permission.