The latest Benchmarking report from UK Hospitality and Christie & Co shows how the pandemic has caused operating costs to increase across the industry.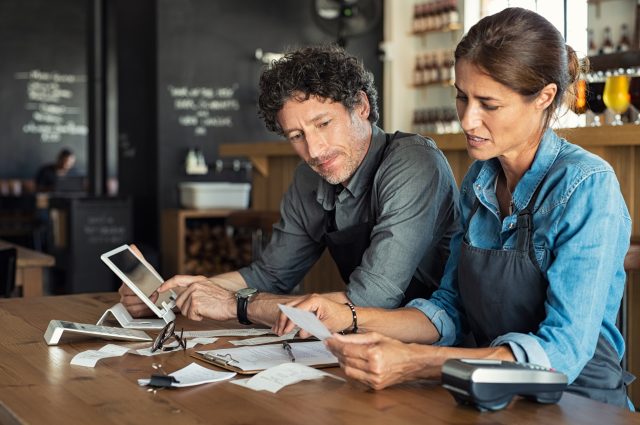 The survey covered more than 5,000 hospitality venues, including hotels for the first time. While the analysis usually covers a whole year, this particular edition only covers the six months leading up to December 2021, reflecting a notably turbulent period after the third lockdown was lifted.
It found that operating costs have, on average, risen to 55.2% of turnover before rent – the highest level since 2007. Increasing utility and premise costs have been a particular problem for operators. Across the businesses surveyed, there was a 2.3% contraction in like-for-like sales compared to the second half of 2019.
But the impact of these challenges has not been uniform across the sector. Some accommodation operators have found an alternative revenue stream, profiting from the 'staycation' surge, resulting in a 9.8% like-for-like revenue growth when put up against figures from 2019 H2.
Stephen Owens, managing director of pubs and restaurants at Christie & Co, said: "Despite the significant challenges that lie ahead in 2022, new opportunities and ways of operating have emerged over the last few years, and with consumer demand returning, there is still reason to remain cautiously optimistic."
Owens concluded: "With full year trading returning for next year's survey, we look forward to updating the sector with an increasingly accurate benchmark against which operators can compare performance."
UK Hospitality CEO Kate Nicholls warned that "soaring" costs would be highly damaging to the sector: "We have been working with the government to make clear the harm this is causing to our ambitions for growth, investing in high streets and creating skilled roles."
"It's imperative that the government takes action to help us tackle the inflationary headwinds we face, unlock growth by removing regulatory barriers and creating a tax and investment framework for the future."
The hospitality industry is also in the middle of a staffing crisis, with vacancies on the rise.
This article was originally published by the drinks business and has been shared with permission.