After a fire during the early of hours of 20 July, The Ninth on Charlotte Street has been forced to temporarily close its doors as damage to the roof and fourth floor is repaired.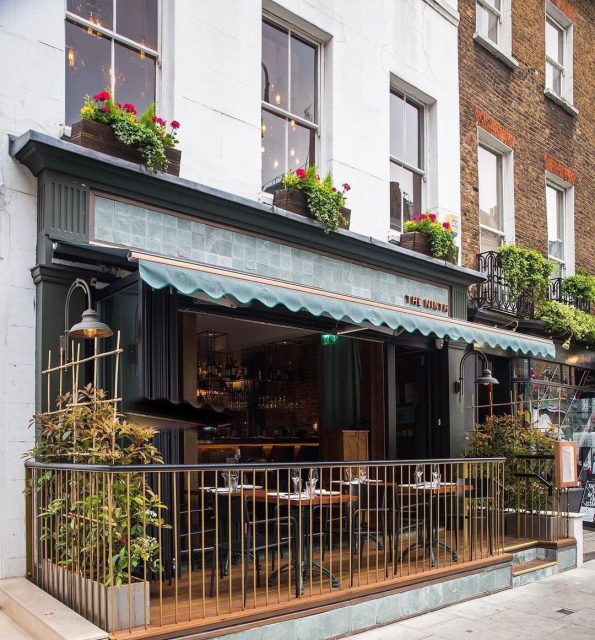 The London Fire Brigade was called at 2.06am by a member of the public and two hours later the fire was under control.
London Fire Brigade reports that 25 firefighters and four engines, from Soho, Euston, Paddington and Islington fire stations, were involved in tackling the inferno.
A statement from London Fire Brigade initially blamed an unattended log burner for the blaze.
However, a subsequent forensic report from senior investigator Mark Ross said: "The fire originated within a wall void at the front of the building, on the third floor..In my opinion, the cause of the fire is due to low temperature ignition of wood, specifically, the ignition of a timber wall stud due to long term heating, located within a wall void in the front elevation of the building, on the third floor."
The report concluded: "As far as I am aware, there was no log burner present, anywhere within the incident address, and therefore an unattended log burner cannot be considered as a potential cause for this fire."
The French-inspired restaurant opened in 2016 and gained its first Michelin star the following year, an award it has since retained.
Before founding the restaurant, chef/owner Jun Tanaka trained under Marco Pierre White and the Roux brothers, among others. The establishment is named as such as it is the ninth venue Tanaka has worked in.
In a statement Tanaka said: "While we are of course disappointed not to be able to welcome our guests who had plans to dine with us, we can confirm that fortunately everyone is safe and accounted for."
Tanaka continued: "Sadly, it looks like we'll be out of action for a couple of weeks." It is hoped that the restaurant will be able to reopen in early August.
The statement also noted that guests with forthcoming bookings will be contacted so that they can reschedule their reservations.
This article was originally published by the drinks business and has been shared with permission.