Il Borro Tuscan Bistro London, a spinoff of the Ferragamo family's Valdarno winery, was the subject of a scathing review from The Observer critic.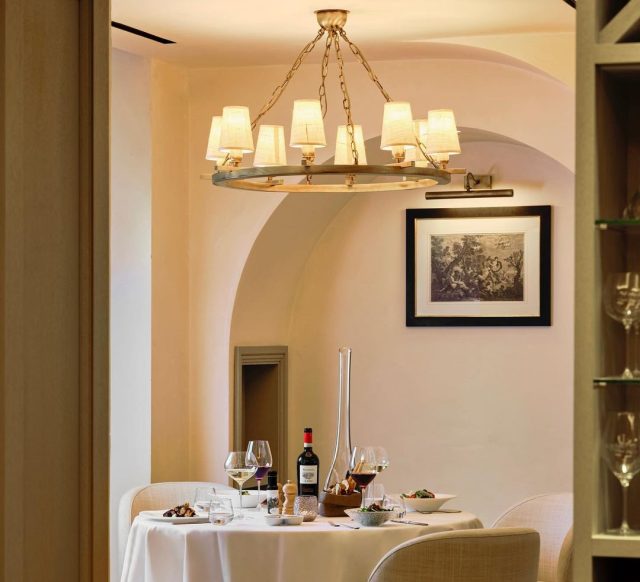 The Ferragamo fashion dynasty might be best known for luxury shoes, but it is no stranger to the world of wine. Il Borro estate has been in the family since 1993, and is currently managed by siblings Salvatore and Vittoria Ferragamo.
Produce from the estate, including extra-virgin olive oil, honey and, of course, wine, have made it to the Berkeley Street restaurant, which opened in November last year.
Il Borro Tuscan Bistro's website promises "a true farm-to-table concept". But Rayner deemed it to have: "…a menu priced to part bored rich people from their money." He was also less than impressed with the resident DJ playing a "disfigured" Joy Division cover.
Describing the wine service, he wrote: "Vaguely terrified-looking waiters hover about with carafes of aggressively priced reds, their spouts so performatively long and thin you don't know whether they're going to top up the punters' glasses or catheterise them."
As for the wine itself, he notes that none of Il Borro's whites were on the list and that the cheapest bottle cost £50: "I find a delicious Villa Sparina Gavi at £80, which I could buy retail for £16.45. So that would only be a mark-up by a factor of four. Just shut up and drink your wine."
While the wine was "delicious" (albeit expensive and not from the eponymous estate), Rayner was far less complimentary about the food. He claims that the focaccia had the "dense, moist texture of a sodden Tena pad", the fried seafood was "limp", the £46 seafood pasta was "meagre", and the chicken flown in from Tuscany was "dull and torpid".
With the bill coming in at £334 for two (including a shared £12 tiramisu), Rayner concluded: "What's really depressing is the lack of ambition in a city full of great Italian restaurants. What's even more depressing is that it's doing a roaring trade."
Indeed, that "roaring trade" might be because not all of the reviews have been quite so brutal. Michelin Guide UK tweeted praise for the cheesecake (but not the plating). Upon the restaurant's opening, Hot Dinners gave the somewhat backhanded compliment that the food "does the job".
Earlier this year, the Ferragamo family sold its Castiglion del Bosco winery in Val d'Orcia.
This article was originally published by the drinks business and has been shared with permission.