Maison Mumm has made Hideaki Sato, the chef of Michelin-starred Hong Kong restaurant Ta Vie, the first Asian Culinary Ambassador of its Champagne brand RSRV.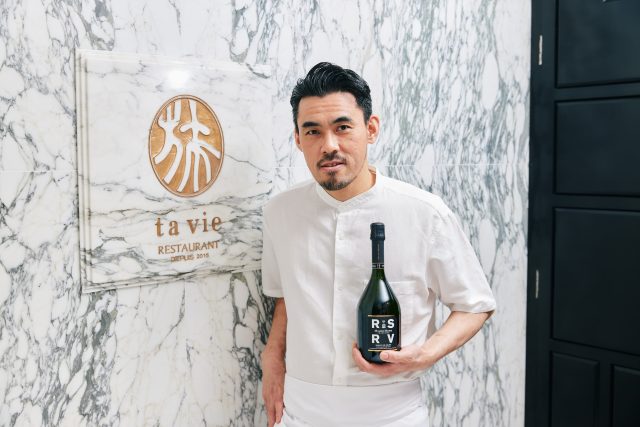 This summer, Ta Vie will present an eight-course tasting menu in collaboration with RSRV Champagne, throughout the month of August.
RSRV has also appointed Chef Hideaki Sato, chef owner of Ta Vie, to become the first Maison Mumm RSRV Special Culinary Ambassador in Asia, to continue sharing his precision, passion, and perfection to his customers.
The connection between the two actually goes back 15 years when Chef Sato made his first visit to Maison Mumm Cellars in France. Attracted by the well-balanced profile of the Champagne and its then limited quantity, he says it is "destiny that has brought them back together".
Upholding a mantra of "pure, simple and seasonal", Sato is known for integrating Japanese culinary philosophy into French cooking techniques. The first pairing menu between Ta Vie and RSRV, which kick-starts their collaboration, will be available throughout August.
Described as Maison Mumm's "best kept secret", RSRV is a reference to the mark used by Cellar Masters to select and identify the best wines, used only from Grands Crus, during harvest and bottle ageing. It stands for 'ReSeRVed' and the Champagne is a limited release, originally enjoyed by a small circle of Maison Mumm's close friends.
Today, in Hong Kong, Maison Mumm's RSRV range includes four exceptional 100% Grand Cru Champagnes from five of the most iconic villages in Champagne; Verzenay, Bouzy, Ay, Avize and Cramant.
This article was originally published by the drinks business and has been shared with permission.