We're now in the midst of The Championships, and despite some high drama on Centre Court, it's the food and drink prices at SW19 that have set tongues wagging this morning.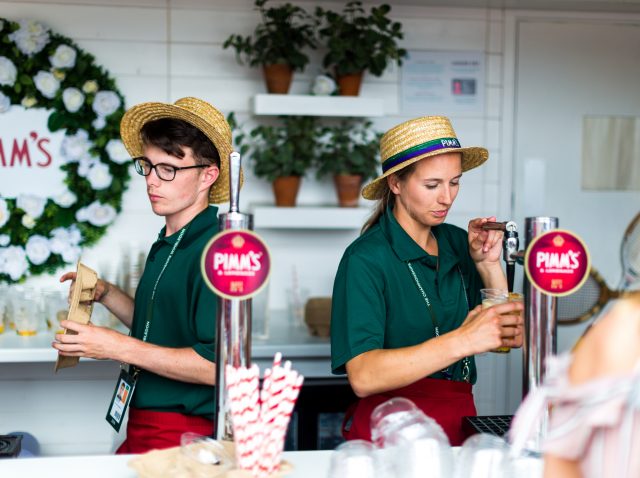 Now look, I have previous when it comes to the unfortunate business of paying over the odds at sporting events. Avid readers will know that the 'pint' prices at Tyson Fury's recent Wembley Stadium bout against Dillian Whyte represented something of a personal low.
Though it is perhaps inevitable that one pays a premium for food and drink at major sporting events, social media users never rest in their interminable march for value for money. And thus, we turn, irresistibly, to the fare at Wimbledon.
This writer queued overnight and bagged a centre court seat (and two free coffees in the process) and thus I am inclined to go easy on the drinks prices at SW19.
That said, when I was cheerfully told that my first pint of the day would set me back £7.50, my face must have given me away, because my bartender swiftly told me that, thereafter, the price would be £6.50. There's a £1 premium for the reusable cups at The Championships, which is also returned to consumers at the end of the day should they return the drinking vessel.
A 'Greek wrap', as Wimbledon called it, or 'Gyros' to literally everyone else in the world, set me back £10.50 with added Halloumi, and I'm not sure the 'spicy hummus' is particularly faithful to Greece's most famous dish, but full marks for innovation, if not execution.
Thankfully for both my bank balance and my fellow spectators on Centre Court, I developed a headache shortly after and thus one glass of Pimms (£9.75, if memory serves) brought my day of drinking to a close before it had really begun in earnest.
However, after a post was shared to Twitter by the popular Sport Scran account, revealing the price of a chicken chips to be £11, social media users were left aghast.
"Thought to myself that I'd really like to go to Wimbledon next year and now performing a U-turn in my head after seeing this," one Twitter user wrote, while a KFC UK joked, "Well that's ruined my day."
The All England Club's chief exec, Sally Bolton, did point out that the iconic strawberries and cream served at The Championships have stayed at the princely sum of £2.50 since 2010.
"One of the most iconic parts of our food and drink offer, strawberries, are kept at £2.50 and have been now since 2010, so we've retained those at an accessible price despite input prices going up." She said.
It's also worth pointing out that spectators are allowed to bring their own booze into the Wimbledon grounds and courts, though with limits in place. There's always careful planning.