There are dos and don'ts when it comes to storing wine. But how do you keep your wine at its best at home? Here are 10 things to consider.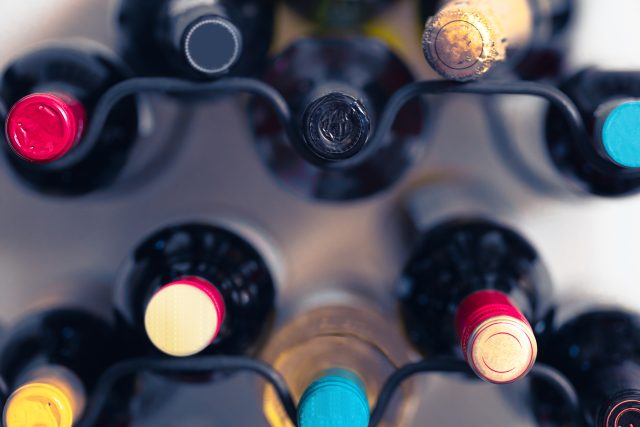 1, Is it best to drink it now?
Most wine won't improve with age and 90% of wine is reportedly made with the intention of being enjoyed in the first 1-2 years after harvest.
2, Weigh up its ageing potential 
To improve a bottle of wine with age, it needs a mix of enough acidity and concentration of fruit. If it's red, it'll need tannins. If it's white, it'll need sugar and alcohol. It is unlikely you can see this listed on the label, but in most wine retailers the seller should be able to tell you the ageing potential.
3, Remember, wine is sensitive to the elements
On account of the yeast, essentially, wine is rather sensitive to the elements. The younger a wine is, the more resilient, but the older it gets the more care it needs. Consider its age and also its volatility when storing it.
4, Try to avoid extremes
Sim to keep wine temperate, avoiding extremes and wild variations. Higher temperatures tend to accelerate the ageing process, while lower temperatures slow it down. A good target would be 56 degrees, but anywhere between 40 and 70 degrees is also probably fine.
5, Temperature is fundamental
Temperatures at below freezing will have a detrimental impact on the flavours but it is the high temperatures above 80 degrees for more than a few hours that will do the most harm and actually cook the wine, making it taste baked or jammy.
6, Avoid heaters and high places 
Avoid storing wine next to a heater or high up, like on the top of a cupboard or your fridge, because heat rises.
7, Light-strike can happen
Light-strike occurs when UV rays come in contact with what is inside the bottle, actually destroying the liquid. This is why bottle glass is often green, black, or blue: to keep harmful UV rays away. Obviously anything in a clear glass bottle is intended to be enjoyed straight away. But remember that even coloured glass doesn't completely protect your wine, so always keep your bottles out of direct sunlight just in case. Choose a dark space to rest them.
8, Consider the cork 
Bottles with corks being stored long term need to be looked after well. You don't want the cork to dry out or it may shrink, letting in oxygen in and ruin the wine. Keep wine on its side to keep it in contact with the cork, so the seal isn't compromised.
9, Invest in refrigeration 
Investing in a small wine fridge is worthwhile, but also remember that a standard fridge works well enough too. But for storing bottles long term, try using the back of a dark cupboard or wardrobe or tucking them under a bed, especially if you have a valance.
10, Timing is everything 
Ultimately, remember that ageing wine is all well and good, but wine is for drinking. Rather than hang on to a hoard, buy what you can consume in a month and for anything you want to age, buy those special bottles from specialist wine merchants and independent retailers that specialise in cellar-worthy wines.
The series of hints, derived from 'How to Keep Wine Without a Wine Fridge'  set out to give consumers all the advise they need to consider when tucking away a special bottle for another day are a good way to guide wine lovers towards ways to always drink a wine at its best, while avoiding the pitfalls and challenges of keeping wine at home.