The UK government announced on 15 July that it would support the Employment (Allocation of Tips) Bill, but Unite the Union is "not confident" that the measures will resolve issues within the hospitality sector.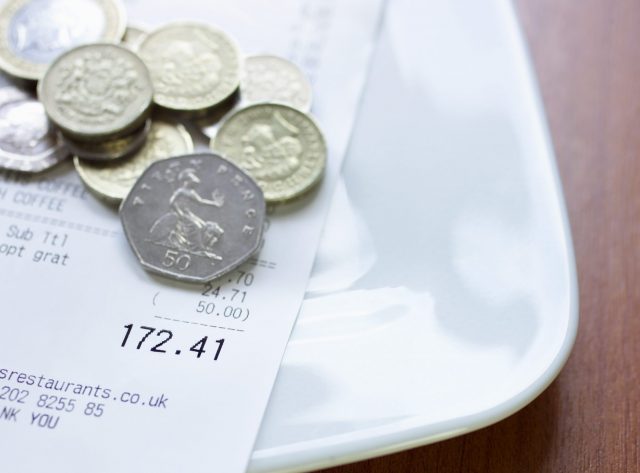 The bill, introduced by Conservative MP for Watford Dean Russell, passed on its second reading. It makes it illegal for employers to retain service charges. A new statutory Code of Practice will determine how gratuities from customers are distributed.
On Friday, Russell said: "I was quite shocked when I found out…that hospitality workers couldn't guarantee that they could keep [tips]…there are always those who are unscrupulous and those who are unfair and will choose to exploit their staff…"
Business Minister Jane Hunt explained the government's backing of the bill in the context of the cost of living crisis: "Whether you are pulling pints or greeting guests, today's reforms will ensure that staff receive a fair day's pay for a fair day's work – and it means customers can be confident their money is going to those who deserve it."
UK Hospitality CEO Kate Nicholls said: "This should also reassure prospective hospitality sector workers at a time when the industry is seeking to fill vacancies." Indeed, those vacancies are being acutely felt across the country, with 18% of front of house positions empty according to recent data.
However, the bill has not met with universal praise. In a statement, Unite national officer for hospitality Dave Turnbull said: "This bill has been long in the making but it certainly cannot be the last word in tips protections. As the union fighting for reform for years, it has been the pressure of the workers that has brought even this first step towards change."
Turnbull argues that the bill would be insufficient in addressing "the problems with tipping practices across the hospitality sector."
In the statement, Unite declares: "…many of these problems centre around the exploitation by employers of tronc systems for tips paid on card..for the bill to have a proper impact it needs to scrap troncs by exempting tips distributed through payroll from national insurance."
WLC reached out to Unite to inquire as to what measures it may consider taking in order to push through these suggested amendments. A spokesperson replied: "Our campaigning on this issue will continue. But it is for Parliament to change the law."
This article was originally published by the drinks business and has been shared with permission.