In licensed premises in Michigan, people can now draw their own alcoholic drinks, after rules were adapted to answer staff shortage issues.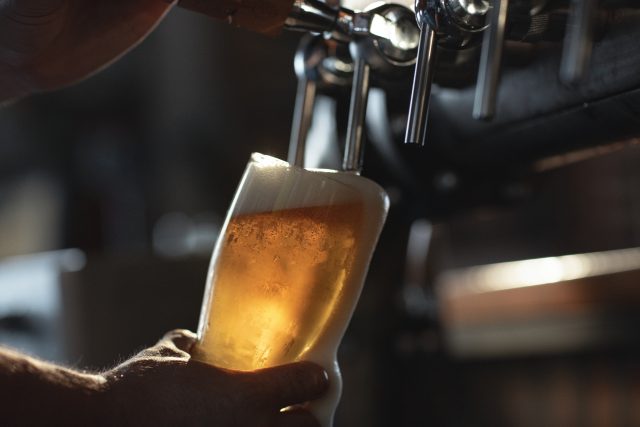 Under a bill signed into law by Gov. Gretchen Whitmer this week, venues can install taps for people to serve themselves beer, wine or a mixed cocktail, one serving at a time.
Upon entering each venue, customers of legal drinking age or above are given an electronic card to activate the taps and each time a person visits the tap they may serve themselves up to 16 ounces of beer, 12 ounces of wine or 12 ounces of a mixed cocktail. Once a 36-ounce threshold is reached, the guests can revalidate the card with a staff member.
The law specifies that the card has to remain in the customer's possession at all times and is reportedly secured to them with a bracelet or lanyard. Customers drawing drinks in a group are limited to 96 ounces of drink per trip.
Venue-owners that would like to take advantage of the new law can decide whether to install the taps near customer seating areas or in another room entirely depending upon the style of the restaurant or bar. The law also extends to establishments that have a permit to provide tastes of alcoholic beverages, such as wineries, giving local businesses and some retailers the chance to get in on the changed ruling and boost sales.
Supporters of the legislation said they hoped the move will speed up the recovery of the hospitality sector following the both pandemic and new recruitment challenges the industry was facing and the restaurant industry is very much behind the new rules.
Neat spirits sales will continue to be served by bartenders and levels of intoxication of all guests will continue to be assessed by staff.
This article was originally published by the drinks business and has been shared with permission.