A group of well-known Washington DC chefs vented on social media after they were denied entry to a bar & sushi restaurant due to one of their party wearing Birkenstocks.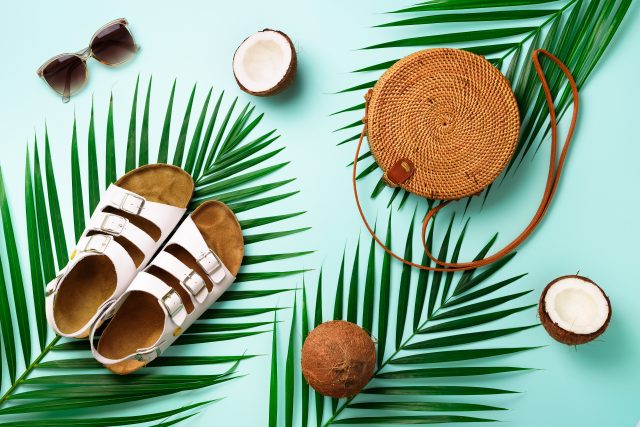 A group of high-profile chefs were incensed after being turned away from a bar and sushi restaurant in Washington DC for their choice of footwear.
Marjorie Meek-Bradley, who was a finalist on US television cooking show Top Chef, and now works for STARR Restaurants, was sporting a pair of bright yellow Birkenstocks when she arrived at Japanese restaurant Shōtō, only to be told that "flip flops were banned".
Meek-Bradley's party, which included restaurateur Danny Lee, who co-owns Washington's Anju, and Michael Rafidi who is the chef and owner of Michelin-starred restaurant Albi, were refused entry on Saturday.
"Tried to grab a drink at @shotodc. We got turned away because Marjorie's shoes were considered 'flip flops' and didn't adhere to their dress code," wrote Lee on Instagram.
"Didn't realise DC had become so stuck up. Also, for the record, @Birkenstock aren't flip flops."
The debate has since spread like wildfire as while the restaurant appeared to take umbridge with Meek-Bradley's Birkenstocks, Danny Lee was wearing what he referred to as "orthopaedic shoes" at the time, yet no issue was raised regarding his compliance with dress code.
"To be clear, the reason why dress codes are problematic is because it's impossible to enforce them with any consistency," Lee wrote on social media. "This enables sexist/classist/elitist/racist thoughts to guide the establishments of these 'codes'."
Meek-Bradley added: "I understand the root of this is a much larger problem and I hope that by shedding some light on it I can help be part of the solution."
In a statement made to Washingtonian magazine, Shōtō owner Arman Naqui said he was "disheartened" that the chefs "chose to address this on social media."
"The dress code is certainly not to be taken personally… we do not and cannot make exceptions based on who people are – even if they are fellow chefs and restaurateurs that we respect greatly," he said.
This article was originally published by the drinks business and has been shared with permission.