Chilford Hall Vineyard and Winery, one of England's oldest established commercial vineyards, has been placed on the market with a guide price of £2m. Here's everything you need to know about the nine-hectare vineyard, its grapes, and further undeveloped land.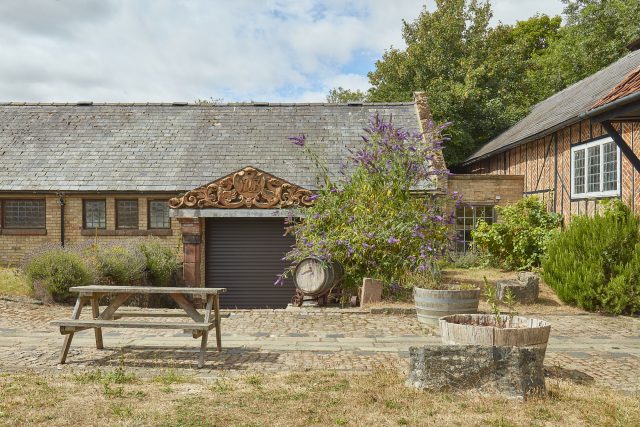 Just eight miles south-east from the University of Cambridge lies Chilford Hall Vineyard and Winery, one of the oldest established commercial vineyards in the UK.
It was established and developed by the late Little Chef entrepreneur Sam Alper OBE, whose partner Fiona Alper has now decided to sell the property to someone who can take the vineyard and winery "to the next level".
The property currently produces around 18,000 bottles of red, white rosé and sparkling wines each year.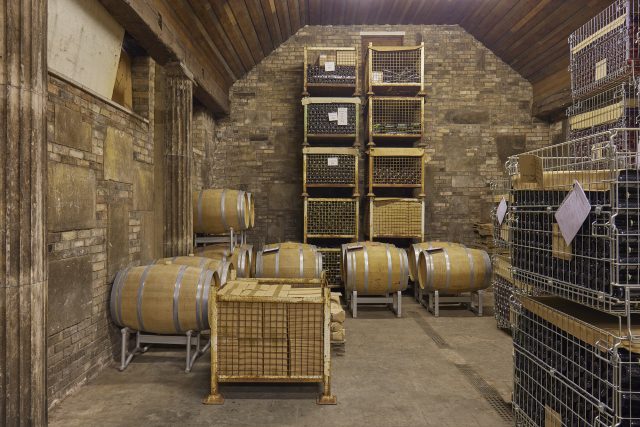 Sam Alper OBE took part in the 1983 Great English Wine Rally driving samples of his wine to the George V Hotel in Paris in his 1930 Vintage Rolls Royce, and was a board member of WineGB.
Fiona Alper said, "I have met so many interesting people and have wined and dined in the most incredible places, from Napa Valley to Hungary. I now want to retire and feel it is the right time for someone with passion and energy to take the vineyard and winery to the next level."
Chilford Hall Vineyard and Winery boasts nearly nine-hectares of vineyard land, with established plantings of Müller-Thurgau, Schönburger, Otega, Reichensteiner, Pinot Noir, Rondo, Regent, Dornfelder and Siegerrebe grape varieties.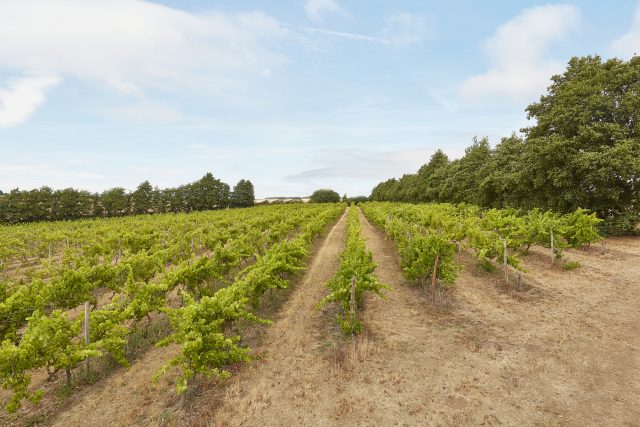 The winery buildings, set around a grassy courtyard, are described by estate agent Cheffins, which is handling the sale, as "period timber framed building, converted Dutch barn and a bonded cellar which includes white marble pillars from the Long Bar at Waterloo Station".
The site includes 2.35 acres of undeveloped land, providing an opportunity for further expansion.
Head winemaker, Mark Barnes, who studied viticulture and oenology at Plumpton College, has been with the company for 16 years, though it was not immediately clear whether he would be retaining his position at the vineyard and winery.
Chilford Hall has benefited from wine tourism in the form of vineyard visits and tastings, which both currently take place on land the seller is retaining, but would lease to a new owner.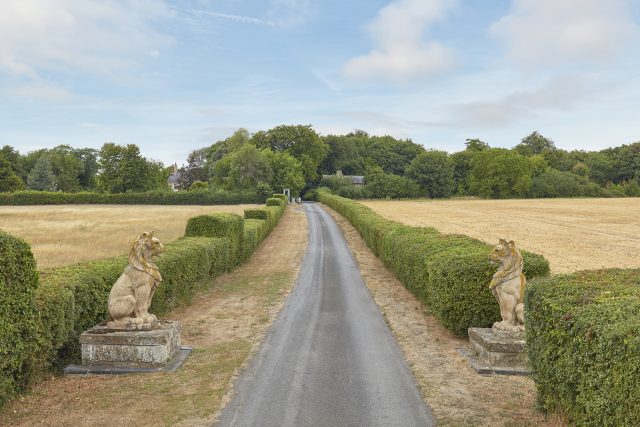 Wine tourism is currently enjoying a boom in the United Kingdom and beyond, with Google searches for UK vineyard stays soaring by 110% and Airbnb launching a new vineyard category to its platform.
Simon Gooderham, joint Managing Partner at Cheffins said of Chilford Hall:
"This is an exceptional opportunity for a buyer to purchase one of the oldest vineyards in England and to take this already well-regarded business yet further. The flinty soils overlying chalk at Chilford Hall are ideal for the production of English sparkling wine, which has been an expanding area of success for the business. The English wine market is evolving at pace, and we have seen a growth in interest in this emerging sector within the rural market. Whilst there are now believed to be over 700 vineyards in England and Wales, few of these are as well as established as Chilford Hall, and with its free-draining soil, it has conditions similar to those found in the Champagne region of France, making it perfect for sparkling wine production."
You can find out more by visiting the Cheffins listing of the vineyard sale.
This article was originally published by the drinks business and has been shared with permission.