A behavioural scientist has revealed some of the tricks a restaurant will use on customers to influence your meal, including how music can affect how much you drink.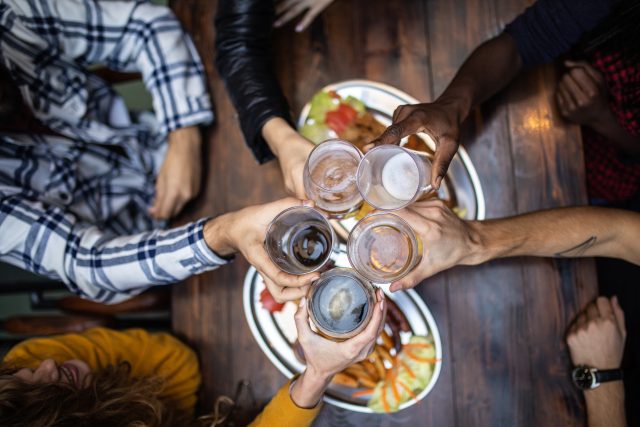 James Picken, a behavioural science expert at Startle, which curates music for a number of UK restaurant chains, spoke to Express.co.uk about how establishments can influence your dining experience, from making punters spend more money to speeding up their meal.
Picken told the Express: "When you go out for a meal, you probably think you're in control of what you order, how long you stay and how much of a tip you leave. But the truth is, your dining experience is being influenced from the moment you step inside the door."
The behavioural science expert noted that music plays a key role in influencing your meal, most especially the way you consume alcohol.
Picken said: "Ever been to a restaurant where you struggle to hear your date or find your group is getting louder and louder?"
"They're probably trying to increase the size of your wet bill by turning up the music, according to one study that found up-tempo music can boost alcohol consumption.
"Interestingly, louder music also encourages people to drink quicker as you're less likely to be engrossed in conversation."
They type of music played can also influence how quickly you get through your meal.
Picken said: "Music is often used as a contextual cue to influence the speed at which you eat your meal – and hence, how long you stay and how much you spend.
He explained that depending on the time of day, a restaurant may play up-beat, fast-paced songs to encourage you to eat quicker. This is common during lunch hours, when the spend per table tends to be lower.
Restaurants may also play slower-paced music during the evening service "to encourage you to settle in for the night and spend more", the behavioural science expert said.
This article was originally published by the drinks business and has been shared with permission.