Alastair Little, the self-taught chef who opened his eponymous Soho establishment in 1985 and is credited with setting a new standard for London restaurants, has died at the age of 72.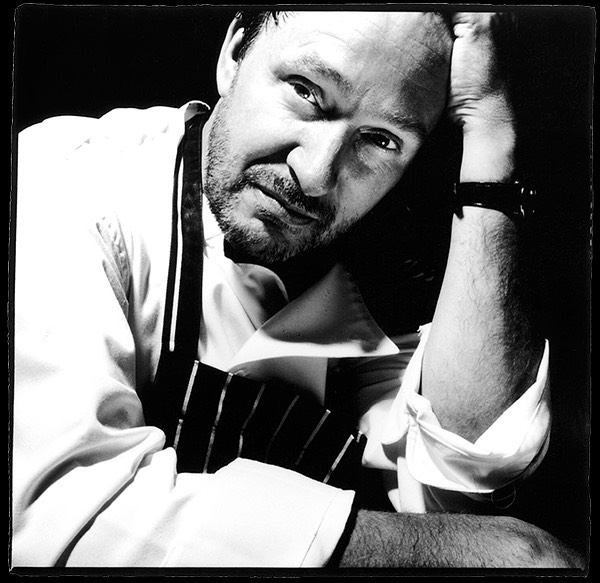 Little became increasingly interested in cuisine when on his first holiday to France, aged 11. While reading social anthropology & archaeology at Downing College, Cambridge, and living in an old friary he taught himself to cook with borrowed copies of Elizabeth David and Julia Child cookbooks.
But the dinner bell was not calling just yet. After graduating, he wanted to work as a film editor and got a job in Soho. In an interview for the BBC's 'The Food Programme', he described the area as full of: "fabulous, big old restaurants which I knew I couldn't afford". The realisation that he made more in tips from waitering than working in film encouraged him to pursue hospitality full-time.
While he was working at Old Compton Wine Bar as a waiter, the chef quit leaving Little to don his apron and take control of the pass. The next day he was cooking for 70 covers, using David's 'French Provincial Cooking' as his guide. Describing how he fared, he said: "It was a bit haphazard for a week or two, but I kept it simple". That simplicity was to become his hallmark.
Despite learning from, what are now considered, classic cookbooks, Little's approach went against the grain of most restaurants at the time when it eventually came to opening his own eatery. One of the first in the UK to be named after its chef (a decision which Little described as a "two-edged sword" in an interview with The Independent), it was also set apart by its minimalism, lacking table cloths and with paper napkins and bare floorboards.
The food was distinct too. The menu would often change twice a day, depending on what ingredients Little was able to procure from the nearby delis, butchers, fishmongers and markets. Chef Angela Hartnett noted that the restaurant was an oddity for having bread and olive oil on the table. Little cited Marcella Hazan's writings on Italian cuisine as a major influence on his dishes.
One of his most recent ventures was By Alastair Little, a meal delivery service offering a menu of dishes developed by Little. A partnership between himself and Spanish restaurant and delicatessen group Brindisa was announced in May of this year.
Tributes have come in from across the culinary world:
While Little did not have the same media profile of other celebrity chefs, Jeremy Lee of Quo Vadis referred to him as: "a godfather of modern British cooking and a champion of keeping it simple"
Tom Parker Bowles said: "Such a lovely man. And what a cook. One of the most influential chefs of his generation. His books will endure forever."
The Michelin Guide UK also paid tribute: "Alastair Little was a self-taught, intelligent & articulate chef who was ahead of his time. His eponymous Soho restaurant influenced a generation of chefs & restaurateurs and the British food scene owes him so much. We send our deepest condolences to his family and friends."
Food writer and baker Dan Lepard shared an extract which he felt best summarised his approach to cooking:
Above all things, this is what Alastair Little taught me and every day it still affects how I cook and bake. Thank you @byAlastairL (from the unpublished first draft of his award-winning book 'Keep it Simple') pic.twitter.com/jMc7rm1xIw

— Dan Lepard (@dan_lepard) August 3, 2022
This article was originally published by the drinks business and has been shared with permission.