Despite being considered one of the worst places to eat in the capital, Nusr-Et London reportedly made a turnover of £7 million between opening last September and the end of the year.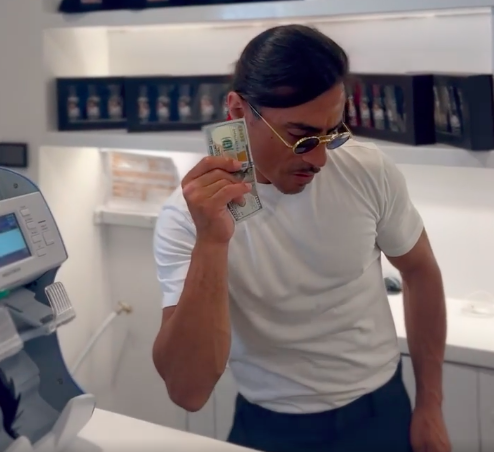 Propel reports that the swanky steakhouse made a weekly pre-tax profit of £170,000 on a turnover of £540,000 during the period. The overall pre-tax profit was in the region of £2.2m.
A statement from the Nusr-Et restaurant group said that the fourth quarter results for 2021 were "higher than expected": "…the directors believe that the company will be able to continue to trade for the foreseeable future based on the profits generated during the year and management's through review of cash flow."
It takes more than just a sprinkle of salt and gold leaf to make a successful restaurant. But, with social media an increasingly integral part of marketing, Nusret Gökçe (who has more than 47 million Instagram followers) has capitalised on the fervour and built an international empire with restaurants in seven countries.
Equally, the opening of the restaurant generated a huge amount of publicity, and while many of the reviews were scathing, the only thing worse than being talked about would have been to not be talked about. Much of the criticism was due to the pricing, including a £50 cappuccino, £65 house wine and an £830 gilded tomahawk steak, though such items clearly sold well enough. Other UK restaurants have since taken a gold leaf out of Salt Bae's book.
Observer critic Jay Rayner, who described the Knightsbridge establishment as "ludicrous" and opted to eat a kebab outside instead of visiting, tweeted in response to the phenomenal figures: "I don't know why I f*cking bother."
Jonathan Nunn, editor of popular London food newsletter Vittles, argued last year that the restaurant was actually doing a service, of sorts: "London restaurants are scams but at least his audience is on it."
However, Salt Bae has left the building – only staying in London until early November when he went to open another venue in Riyadh, Saudi Arabia. Since then, his team have been the ones doing the obligatory sprinkling.
The results come at a time when most other UK restaurants are struggling to cope with staff shortages, inflation and the loss of months of trading during the pandemic. Last week it emerged that 64% of the UK's 100 biggest restaurant companies are now making a loss.
This article was originally published by the drinks business and has been shared with permission.