The head sommelier of Northumberland's Restaurant Pine shares her love for English wine, names her notable mentors and gives feelings on the venue's "authentic" setting…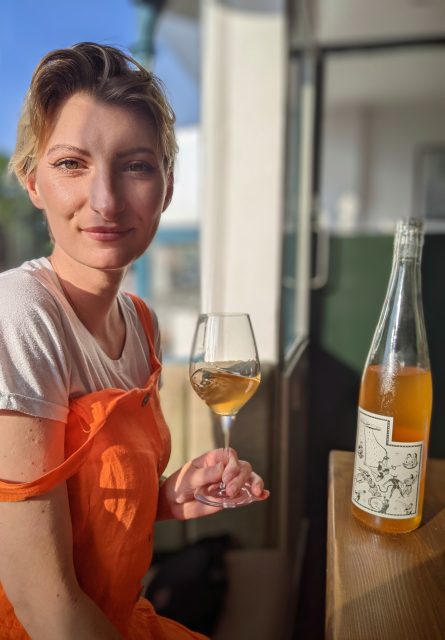 What is your motto?
"Widen peoples' minds by encouraging them to discover niche wine countries, old and new grape varieties and all the different styles of wine made including reasonably priced ones."
How did you come to wine?
While I grew up in wine, it was only later, while working in Sancerre, that I realised how much I love to learn about it.
What is your vintage?
1992, sadly, from which I haven't had the chance to try anything yet.
Tell us something surprising about yourself?
I am from Alsace though undeniably in love with English wines.
Do you include wines from your native Alsace on your list at Pine?
Of course, my favourite is the Sylvaner blend, Du Vin Aux Liens "Guet-Apens".
How do you select which English wine producers to work with?
Most of the vineyards I put on the list are smaller producers who consistently try to work as sustainably as possible, and whose wines taste utterly delicious.
Where did you work before Pine?
I spend most of my time in England working at the Forest Side Hotel, Grasmere with chef, Kevin Tickle, who owns Heft, High Newton. Then I moved to London to work at Terroirs, East Dulwich, renowned for having some of the best low-intervention producers worldwide.
Who has been a mentor to you?
My dad, who was the first to introduce me to wine. Also, my first head sommelier, and nowadays, amazing friend, Charles Carron-Brown (Aulis), and Helen Savage, the best wine teacher you could ask for.
What does your current role encompass?
We are a small team which helps each other out in all departments. But mainly, I am forging the wine list, looking after my mini stock, and arranging wine tastings. My favourite part is serving the wine pairing and seeing our guests enlightened and excited to try what's next.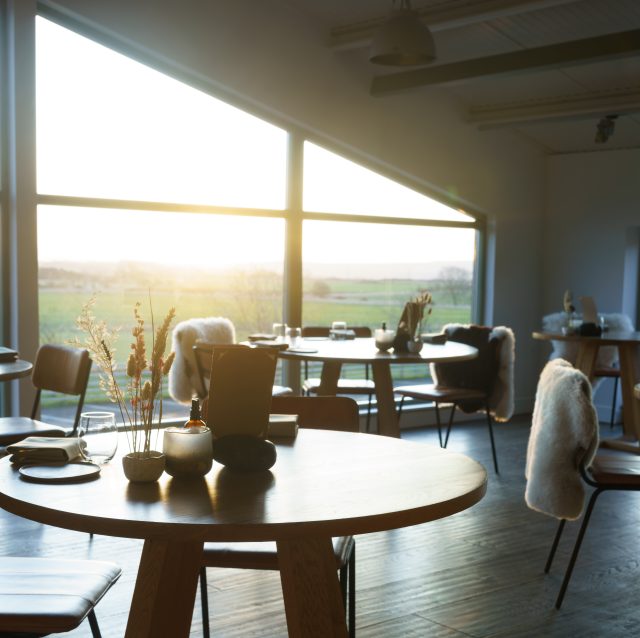 What bottle would you reach for if the nuclear button was pressed?
2017 Litmus "White Pinot", a 100% Pinot Noir (still Blanc de Noir) from Surrey.
Which grapes don't you get along with?
Viognier and Muscat. Some of them have this pungent lily smell which I find overwhelming.
What is a memorable wine and food match at Pine, and what is it like to work with chefs, Cal Byerley and Ian Waller?
The gooseberry, rowan shoot ice cream and cobnut dessert which I pair with 2017 New Hall Vineyard "Purlai Gold", a late harvest Bacchus blend from Essex. On top of the dessert, you find oxalis leaves which burst with flavour once you sip on the Purlai Gold. I love this detail which empowers with a simple touch of wine. Working with "the boys", Cal and Ian, is just lush! We worked together before; we are close friends and uphold each other alongside restaurant manager and co-owner, Siân Buchan. I could not ask for a better team.
How does Pine's setting, being in a former cow barn, prepare diners for the meal ahead?
We use a minimal rustic setting with wooden tables, a cowhide, and dried flowers hanging from the ceiling. My favourite part, though, is the vast window overlooking the Northumberland fields, with foxes, rabbits, and other wildlife making their path through. It's like having a moving painting; it couldn't get more authentic.
What is an exciting pour via Coravin?
Roche aux Moines Savennières 1998 from the Loire.
What has been an embarrassing service mistake?
When I didn't know how to use Coravin properly, after pouring, I lifted the bottle slightly too fast, with the nozzle facing the guest. Unfortunately, some gas was still going through the system, and some wine squirted onto the poor man's face!
What do you do on your days off?
I enjoy reading, discovering new wines and studying for my next wine exam.
If you could have a superpower, what would it be?
Teleportation, so I could visit vineyards and see my friends and family whenever I want.
Do you think you'll ever plant a vineyard at Pine?
We joked about it until a few guests showed me that they made the first vintages of their vines grown in their polytunnels. I might one day give it a try out of curiosity.
Do you think women and men have equal opportunities in the world of sommellerie these days?
Yes, no doubt.
Finally, would you prefer to share a treasured bottle with Alsace-born fashion designer, Thierry Mugler, Jada Pinkett Smith or Andrea Boccelli?
Andrea Boccelli. With his tenor voice asserting the wine, it would be a fabulous, relaxing experience…
Restaurant Pine – Vallum Farm, Military Road, East Wallhouses, NE18 0LL; 01434 671 202 ; info@restaurantpine.co.uk; restaurantpine.co.uk
This article was originally published by the drinks business and has been shared with permission.