The closure of hospitality businesses due to soaring energy costs could lead to half a million staff and suppliers losing their jobs, according to UK Hospitality CEO Kate Nicholls.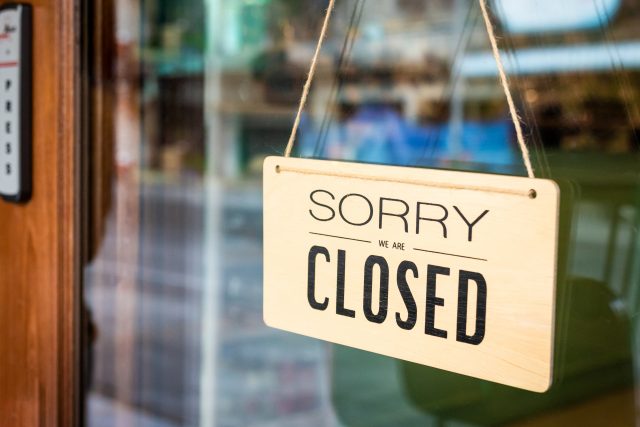 Last week, the drinks business shared some of the horror stories of upcoming energy bills for pubs and breweries – and if the current forecasts are correct, the UK's hospitality industry is headed for mass closures as businesses, many of which have been struggling since the pandemic, are overwhelmed by bills.
As reported in The Times, UK Hospitality estimates that 10,000 business could shut permanently in the coming 18 months. The 300,000-350,000 workers in the sector would not be the only casualties of closures, as perhaps 200,000 individuals who work in the supply chains, providing and delivering food, drink and equipment, are also at risk if these businesses shut.
Nicholls warned that the potential collapse of this ecosystem could be devastating: "Without government support, the hospitality industry will see a catastrophic loss of businesses. Based on our experience of Covid, we can expect the closure of around 10,000".
Earlier this month, Nicholls co-signed a letter alongside representatives from other hospitality trade bodies request the intervention of the Government in this crisis. This morning, UK Hospitality released a statement in which Nicholls criticised the OFGEM energy price cap for consumers: "…this steep rise for already cash-strapped consumers means they're likely to cut back on visiting hospitality venues or, worse still, stop going out altogether. Higher energy prices also affect our sector's employees, who now face even higher energy bills."
However, time is running out for the current Government to take action, with the new Prime Minister set to be decided in September. Conservative leadership candidate Liz Truss' campaign to cut taxes, including a rumoured 5% decrease in VAT, has gained her considerable traction in the race against Rishi Sunak. It was also reported in The Telegraph that a more substantial, temporary cut for hospitality businesses was being considered.
In response to reports of Truss' policy, Nicholls tweeted: "A VAT cut would not only help consumers now it would also underpin business viability going forward – protecting jobs and livelihoods in hospitality, boosting confidence and insulating against further price spikes which fuel inflation. A big positive step".
There are those who argue that this "nuclear" option is still insufficient. Andy Lennox, founder of the group Fired Up Hospitality, said: "Welcome cut, but wouldn't be enough for hospitality. Better to be targeted and high impact than blanket wide".
Several major brewers have written to the Government warning of the potential consequences of closures on this scale.
This article was originally published by the drinks business and has been shared with permission.