A new club seeks to break down barriers in the drinks world and expose Londoners to producers and products that may be less familiar to them.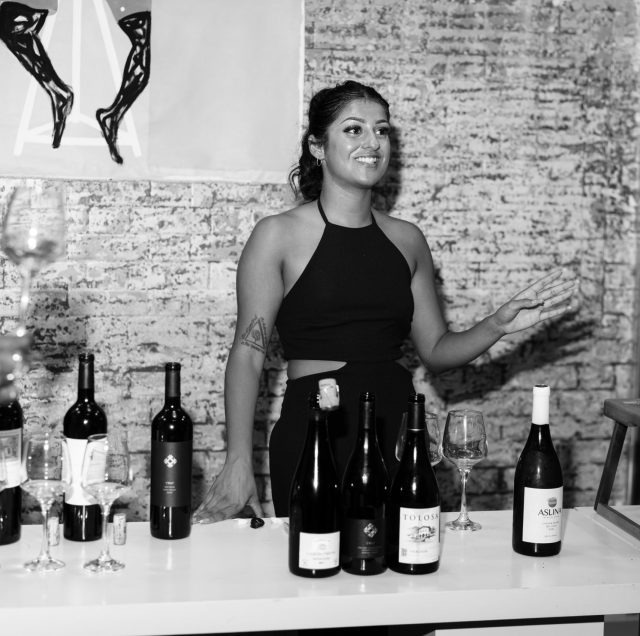 Borí Table was launched late last year and offers a select group of diners a taste of pan-African cuisine, as prepared by chef (and Masterchef: The Professionals 2020 semi-finalist) Victor Okunowo. The new wine club is the brainchild of sales executive and wine director Henna Zinzuwadia, formerly of Bedales Wines and Akoko. While at the latter, she spoke with the drinks business about her approach to wine. Not bound to a single location, the "gastronomic collective" is likened by Zinzuwadia to an "anthropological pursuit".
Zinzuwadia told WLC of her desire to remove the "pretension" surrounding wine and shift the focus to "pleasure": "The wine club is a place where regular people from all walks of life can share their journeys and their stories over a delicious bottle of wine. I myself am on a bit of a personal crusade in perpetuating the inclusion of women and people of colour. BIPOC women especially are so massively underrepresented in the wine industry and that's a clear indicator telling us this industry lacks cultural diversity – although great strides are being made."
One method for increasing representation is to promote wines from producers who might not otherwise be on consumers' radars. Among the bottles showcased at the soft launch was an Aslina Wines Chenin Blanc, made by Ntsiki Biyela, South Africa's first black female winemaker. There were also offerings from several Californian producers.
Part of the club's efforts involves breaking away from Eurocentric views of drinks: "Almost everywhere I go I see European tasting notes when describing wines, and often suggested is classic European dishes as pairings," Zinzuwadia explains. Indeed, there are plans to launch a subscription box that comes with two bottles and an African ingredient to be used in a complementary recipe.
This also means promoting traditional West African drinks, including sparkling palm wine and ogogoro, a high proof spirit traditional to the Niger Delta. Lola Pedro has brought ogogoro to the UK market with her brand Pedro's. She remarked: "If you come to Lagos you still have to ask for it [ogogoro] under the table." But in the UK the palm spirit is starting to gain recognition as a premium product, and Borí's club is one channel through which these drinks may start to gain traction.
Representation in the wine industry was the subject of the recently released documentary Blind Ambition, a film that tells the story of four Zimbabwean refugees who competed in the 2017 World Blind Tasting Championships in Burgundy.
This article was originally published by the drinks business and has been shared with permission.