A bartender has taken to video-sharing app TikTok to reveal how viral footage filmed by a customer led to her losing job at a bar in Washington, D.C.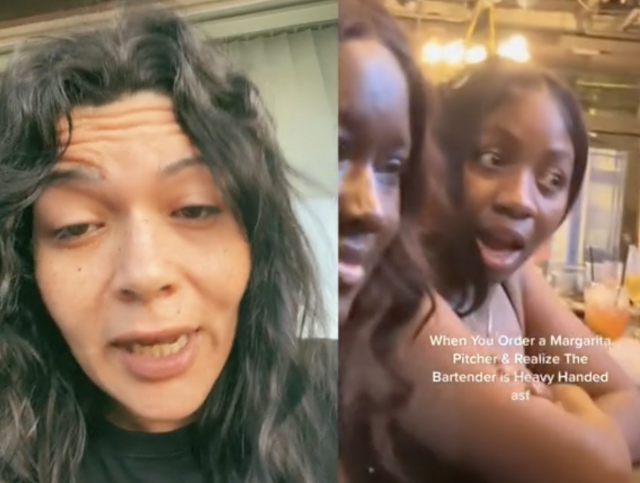 After a video showing Danielle Chisolm (@lovedaniellexoxo) pouring drinks in a "heavy handed" manner went viral on TikTok, the bartender reportedly found herself in hot water with her employers.
The original video, which has garnered more than one million views on TikTok, was captioned "when you order a Margarita pitcher and realize the bartender is heavy handed asf [sic]".
Danielle Chisolm said the video "got me fired", in a duet with the original footage.
She had previously said she would return to the bar after a suspension – purportedly over the same video.
TikTok users flocked to the comments section of Chisolm's response video, offering words of support.
"Good customers follow u wherever you go!!! Move on keep your head up", one commenter wrote, while a second added, "That's why people need to stop posting others".
A third concurred, writing "I wish people would stop filming service workers for "fun content"".
"This is why we can't have nice things", a fourth commenter added.
TikTok bartenders are becoming more and more popular on the social video app. Recently, one man went viral when he revealed his "hack" for when customers complain that their drink isn't strong enough.
This article was originally published by the drinks business and has been shared with permission.