The head sommelier for Joël Robuchon International discusses Mayfair's Le Comptoir Robuchon, recalls working with the late "legendary" Joël Robuchon, and opens up on the exceptional wine scene in London…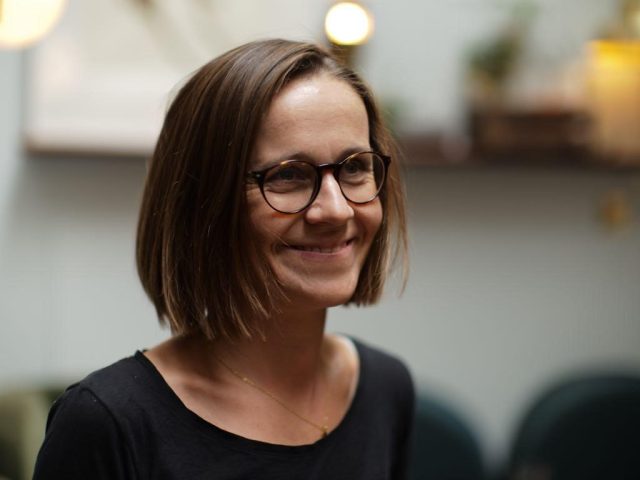 What is your vintage?
I was born in Brittany in 1984 – probably one of the worst vintages of the century! I remember visiting Domaine Jean-Marc Roulot in Meursault ten years ago with the whole sommelier team, and he was such in a good mood that he decided he would open a bottle from the vintage of each person in the room. When I told him I was a 1984, he laughed and apologised for not having anything to open from that shitty year.
What was the London venue before it became Le Comptoir Robuchon?
Le Comptoir was actually built from scratch.
Did you ever meet the late Joël Robuchon?
Yes, I even worked shifts at L'Atelier with him, which was intense. You could tell he was in the room even without seeing him. I remember him talking to every single guest after the service. Such a legend. He was very generous and willing to share his knowledge and see us grow; he even made a video speech for my wedding!
Where did you work before?
I worked for three years with Enrico Bernardo at Il Vino in Paris. He taught me everything about wine, the industry and how to attend to guests. I worked a few years at Robuchon in Paris, where I met my husband and made really great friends. The Robuchon family exists for real. I had an amazing experience at The Peninsula, Paris, alongside Xavier Thuizat, the kindest and funniest sommelier I've ever met. Then the London experience, within Experimental Group and finally, Joel Robuchon. I'm pretty sure I've learned twice as much about wine in the UK than in France. I'm not sure that the sommeliers working in London realise how exceptional the wine scene here is. All the winemakers come to you – you can taste and discover any wine from the whole world without having to move.
How closely does the kitchen honour Robuchon's culinary legacy?
The kitchen is now run by our executive chef, David Alves. He worked for more than fifteen years alongside Joël Robuchon and was the executive chef of the three Michelin starred restaurant in Hong Kong. So I can assure you it could not be closer to JR's legacy.
Describe your list at Le Comptoir?
The wine list we built at Le Comptoir is mainly French. Not necessarily because I believe French wines are better, but in order to match the French food we offer. We try to focus on "true" wines which we are proud to serve. We offer approximately 800 bins from small wineries of Muscadet ranging to big Bordeaux houses. And we only have standout wine producers. But lately I've visited Dominio Del Aguila in Spain, Ribera Del Duero. And this is what I would call a standout wine producer. I would drink one of his wines If I had a chance to eat at Le Comptoir.
Which area would you like to expand?
I would love to expand the Spanish and Portuguese selection. We are opening a new Robuchon outlet in Madrid in the autumn, and Alberto Ruffoni, the amazing head sommelier there had me falling in love with the country. Finally, we list four English wineries and I'm open to listing more. The truth is in the glass, isn't it?
How closely do you listen to guests when adding new wines?
I listen to the guests when they are sitting in the restaurant, and this moment sums up 90% of my job: find a wine they will love! Otherwise, I travel, study and taste; I listen to colleagues, winemakers and wine journalists.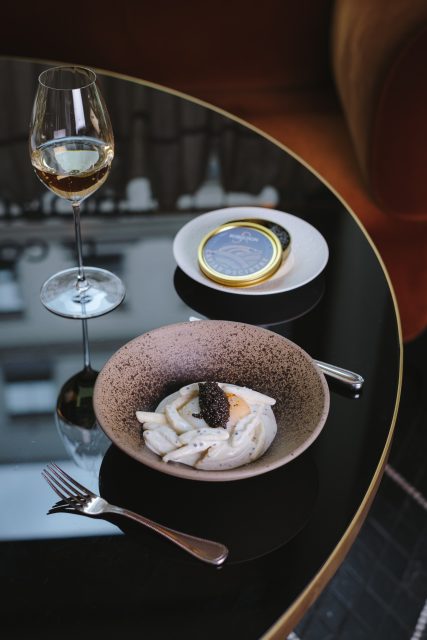 What style or grape could you do without?
Zinfandel.
What is an exciting pour you offer via Coravin?
Nuits-Saint-Georges "Les Saint-Georges" 2014 by Thibault Liger-Belair. There is no Grand Cru in NSG, but 1er Cru Les Saint-Georges would definitely be worth it.
What ingredient do you find addictive?
I'm addicted to sugar. And I love tomatoes
Describe the soundtrack?
We play the "Robuchon Soundtrack", being modern and discreet.
Which is your favourite table in the house?
Table 10 in the middle of the restaurant from where you can see the chefs cooking and the waiters dancing and feel the vibe
What has been an embarrassing service mistake?
I was on a training period at The Trianon Palace, Versailles. The head sommelier had made it clear that I was not allowed to approach any table or serve any wine. I was so not ready. But my ego pushed me to top up wine at a table that seemed to be needing it. I ended up serving the wrong wine at the wrong table. It was a Condrieu Chaillées de l'Enfer, belonging to the next table. Of course, both tables complained: it was an absolute mess, and I was taught a big lesson that day!
What bottle would you reach for if the nuclear button was pressed?
We have a special bottle in the cellar that I would love to taste: Meursault 2005, Domaine d'Auvenay.
What would you do if you suspected a guest didn't have sufficient funds to pay for a very expensive bottle?
To be honest with you, I would not do anything if the guest was sitting at the table, having dinner. Suspecting can be dangerous and you should never judge a book by its cover. We have had many attempts of fraud for sure, from guests asking to take bottles away. I've never allowed it.
Tell us something particularly surprising about yourself?
I'm super good at mental calculation and I can tell you straight away the number of letters of any word.
What do you do on your days off?
Eating, and drinking wine could sum up my weekends, but I have to admit I'm a big fan of TV series and puzzles. Not very sexy!
If you could have a superpower, what would it be?
I would love to be able to download the knowledge of people I admire and upload it into my brain.
If you suddenly lost your sense of taste, would you own up immediately?
Of course I would, It is impossible to hide. Especially when you are surrounded by people with great taste.
Would you prefer to share a treasured bottle with Jane Asher or Michael Douglas?
None of them, I would share the bottle with Russell Crowe. Or Hugh Grant.
What do you look for in potential hires?
Kindness, knowledge and people skills. I hate showing off sommeliers…
Le Comptoir Robuchon – 6 Clarges St, London, W1J 8AE; 020 8076 0570 ; reservations@lecomptoirrobuchon.co.uk; robuchonlondon.co.uk
This article was originally published by the drinks business and has been shared with permission.