Observer critic Jay Rayner's latest review has sparked debate about wine list pricing, and whether it is reasonable for customers to expect bargain bottles from every restaurant.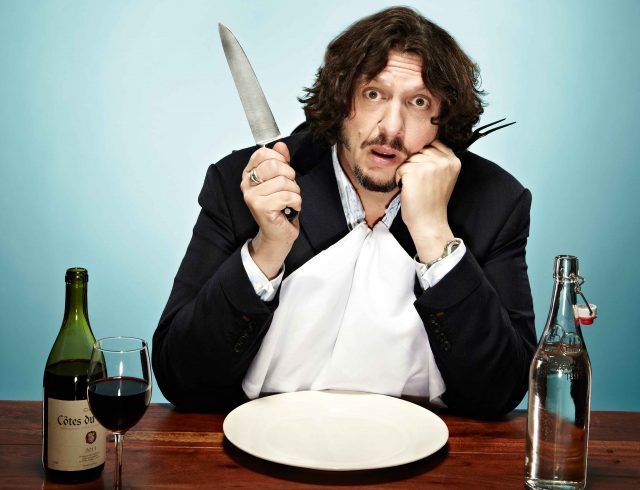 Though Rayner seemed to be unimpressed overall with Lerpwl in Liverpool, arguing that it should stick to tasting menus as "their heart's not really in the whole à la carte thing", it was his comments on the "baffling" wine list that particularly rankled with some: "The Old World whites start with something cheerfully drinkable from Slovenia for a chunky £32 before leaping majestically, to an English Pinot Gris at £60. There is nothing in between."
The wines in question were a 2020 Gasper Malvazija and a 2021 Stopham Estate Pinot Gris, retailing off-trade for £13.85 and £18.99 respectively. With the industry standard being for restaurants to price bottles with a 200-300% mark up on retail price, the pricing does seem broadly in line with what customers should expect, even if the £60 bottle is slightly over that limit.
Rayner has been unashamed in his belief that an entry point bottle on any wine list should cost less than £30. He has also accused "wine connoisseurs" of spouting "bollocks".
However, undiplomatic language aside, some in the hospitality industry have argued that it is wrong to expect to find relatively cheap bottles in a fine dining establishment, including one restaurant operations director who tweeted: "He [Rayner] has this eccentric view that even fancy restaurants should offer sub-£30 bulk wine so that customers can get pleasantly pissed at low costs. It is not a view I share."
It was also suggested that, though the customer might not pay much for a sub-£30 bottle, mass-produced wine does come at a price. La Trompette head sommelier Donald Edwards tweeted: "I want to take him to visit a large scale industrial winery and show him what his cheap sh*t costs".
But, as some pointed out, Rayner's gripe with the wines nearly doubling in price from the cheapest to the second cheapest bottle might be a "valid" criticism. While WLC has no comments concerning the range of wines available, there were those who suggested that the list offered "little breadth or value".
But is a customer-focused obsession with pricing justifiable, particularly at a time when the restaurant industry is struggling with mounting costs across the board? It is a contentious issue – inflation and reduced consumer spending power do mean that diners are increasingly concerned with getting value for money when dining out, but then again, if you're spending £90 on a tasting menu, it stands to reason that you might be willing to splash out more on a wine you might not normally opt for.
This writer also wonders if Rayner restricting the review of the wine itself to "cheerfully drinkable" and fixating on what it cost might be overlooking the point of wine as part of the dining experience, and on the joy of going out to eat. This would not be the first time that criticism of his approach to wine in reviews has been levelled against him.
The Lerpwl Twitter account has since retweeted various figures in the industry who praised the restaurant in response to the review.
Though Rayner's criticisms of Lerpwl may seem harsh according to some, they pale in comparison next to his review of one Tuscan winery's "dismal" London restaurant.
This article was originally published by the drinks business and has been shared with permission.