Ye Olde Fighting Cocks in St. Albans has been through famine, war and, recently, plague – but it could be soaring energy costs this winter that condemn the 1,200-year-old pub to close for good.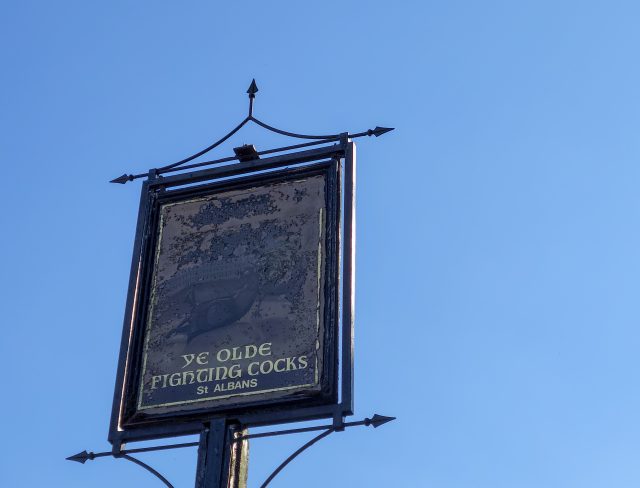 The pub has had a tumultuous couple of years due to the adverse trading conditions caused by the pandemic. After going into administration earlier this year, it reopened in April under the leadership of former employees. But, as the energy crisis looms, it might be a case of out of the frying pan and into the fire (so to speak).
General manager Ronan Gaffney explained why rising energy bills were going to be even more severe for pubs than for households: "It's not like at home where you can turn everything off but the fridge and freezer, we've got certain things to stay on for health and safety and general upkeep…our light bill is 10 times more than what it is in a house because at home you can turn off all the lights except the one you're in. But you can't do that in a pub."
He continued: "Winter for a lot of pubs, like my own, is the quiet season…Pubs have done all they can since the start of the pandemic. They have been up in arms for the last three years and nothing has been done about it."
The loss of numerous bookings last Christmas due to concern over the Omicron variant, and Hertfordshire being placed in Tier Three (effectively a lockdown) in December 2020 meant that recent winters have been even leaner for Ye Olde Fighting Cocks.
The British Beer and Pub Association has called on the next Prime Minister to support the sector through a crisis predicted to force more than 70% of pubs to shut. Exactly how Liz Truss acts on the matter remains to be seen.
Though it's claim to be "the oldest pub in England" is highly questionable, Ye Olde Fighting Cocks certainly has a lengthy history. To read about more of England's oldest pubs that are still operating, click here.
This article was originally published by the drinks business and has been shared with permission.