TV presenter Jeremy Clarkson has bought a pub as his next venture, despite the struggles the sector is facing.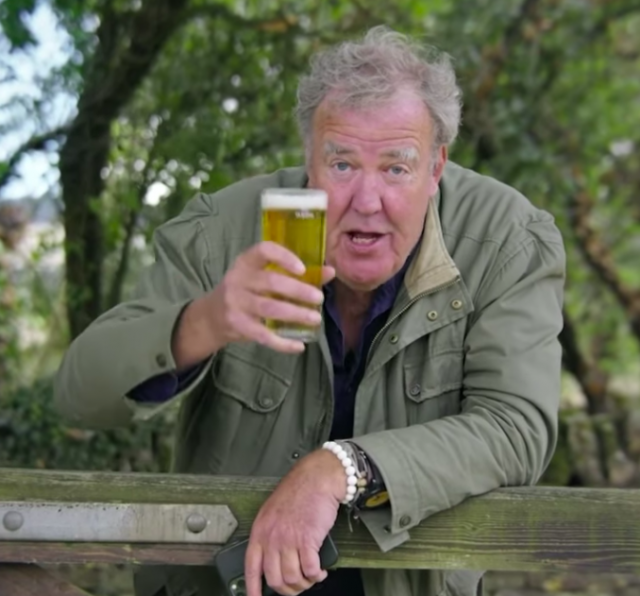 Yesterday, the Grand Tour presenter reportedly told The Londoner: "I've bought one today. I don't know the name or where it is. I've got to go and look."
The news of Clarkson's purchase comes at a time when pubs across Britain are facing mass closure due to high energy bills of around 300% forcing publicans to leave their premises and cut their losses.
Last year, the former Top Gear presenter known for his brash personality and candour, launched his own premium lager brand named Hawkstone which was brewed using malt from his Diddly Squat Farm in Oxfordshire and became the top selling beer on Amazon.
Speculation suggests that the new pub, wherever it is based, will likely be subject to some questionable promotions when it opens for business since many of Clarkson's advert suggestions for his lager brand were "irritatingly banned" by the Advertising Standards Authority (ASA) prior to release.
Some of Clarkson's banned adverts reportedly included the phrases that suggested that Hawkstone lager was not aligned with its premium image.
Clarkson also recently revealed to national press that he had found a "delightful little loophole" which allowed him to open a restaurant on his farm despite plans originally being vetoed by councillors.
The restaurant, which is now being investigated by the West Oxfordshire District Council, "to ensure it is compliant with local and national planning law and policies, as well as licensing and food hygiene regulations" according to a council spokesperson, is now also part of Clarkson's next plan.
The Amazon Prime hit TV show titled "Clarkson's Farm" has been credited for raising the profile of farmers and farming since it launched onto screens. Sources have speculated that there is a chance that Clarkson can give a similar boost to the plight of publicans should his pub venture become televised, potentially shining a light on the good and the bad and giving viewers a better idea of how the industry works.
This article was originally published by the drinks business and has been shared with permission.