As the energy crisis looms WLC reveals 10 top tips from energy experts on how to reduce energy consumption in your pub, bar or restaurant.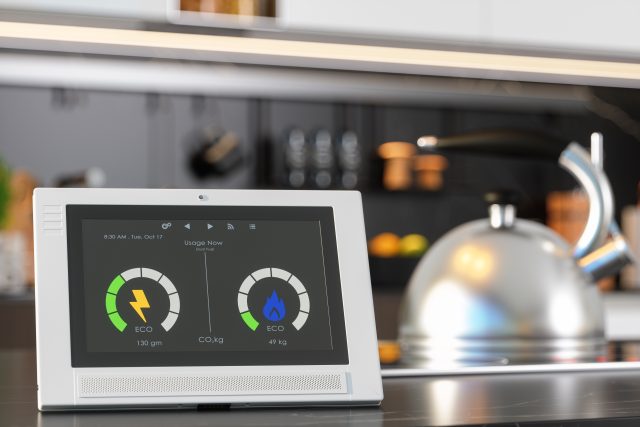 A typical pub, bar or restaurant should be able to save between 30-70% of its energy consumption costs depending upon the extent of energy saving measures already installed. This is equivalent to a £300-£700 yearly saving per £1000 of energy bills and, right now, every penny counts so now is the time to act.
1, Identify your energy vampires
Firstly, identify primary energy users, use plug appliance monitors for fridges, glass washers, ovens, dishwashers and beer coolers. The best way to reduce costs is to keep a record of your energy consumption, so it is helpful to conduct your own energy audit by taking a look at your previous energy bills or by using an online energy tracking tool. Once you have identified how much you spend, you can set goals and figure out which aspects of your venue you need to target to make savings.
2, Consider LED lighting
LEDs now include LED candle, tube, strip, floodlights. Choose LED lights of a suitable light output colour for your surroundings, for example, day white 6000K LED lighting can be considered as quite harsh for indoors and best for toilets or circulation areas if used, so look at using 4000K natural white or 3000K warm white which gives a similar glow to halogen lighting for inside the venue. For exterior lighting, it would be prudent to use 60-90% energy saving LED flood lights and also consider installing movement occupancy sensor light switches for any store rooms and cellars. This way, lights can automatically switch off after approximately five minutes and only automatically switch on when they detect movement within five to eight metres of the sensors.
3, Temporarily reduce your cellar space to control your cooling
Take a look at the size of your cellar and, if you can, you could try to make the chilled storage area as small as possible by partitioning off the cellar using insulated plasterboard stud walls or consider looking into a chilled water loop circulation with a compact beer cooler. If you are tied and changes cannot be made to your cellar space seeing you keeping your existing cooling equipment then perhaps ensure there is an 'off thermostat' control for when the area is suitably cooled. Speak to your beer suppliers about best practice and see who is willing to offer advice and support.
4, Adapt your heating and indoor temperature 
Where a central heating or air conditioning system is used, it makes sense to look at ways you might be able to control how long the heating is allowed to run prior to opening time. Once your venue begins filling up with guests, you are likely to need to use less heat to maintain a comfortable temperature indoors. A way to control this is to make sure you have a thermostat control behind the bar and all staff know how to monitor it and use it. For most places, 7-day programmed timers can be used on the heating to create different heating on/off times as you might use at home, but more heating will naturally be needed during winter weekdays or times when there is less human body heat. Some pubs use the method of making sure weekday heating can be turned off at around 8pm, while weekend heating may be able to turn off at 6pm, but having a play and adjusting the timer to suit your own venue and its busiest times to maintain a comfortable temperature for any visitors.
5, Remove or switch off unnecessary ceiling fans
Don't use extractor ventilation in the venue (unless it is required in a kitchen setting). Many pubs, bars and restaurants still have extractor fans fitted from the pre-smoking ban days and yet they are no longer needed. If you do have fans, consider how some of these could be removed to reduce unnecessary draughts and to avoid extra electricity costs.
6, Think about how you heat your water
For kitchen porters, reschooling them on how they use hot water for washing up would make sense. In heating your water, try to avoid large cylinders with electric immersion heaters if you are unlikely to use that much water in one washing session and instead consider changing to a more efficient hot water heater which is small well insulated and may only heat 20 litres of water, which is often enough for washing, especially if you use glass washers. If there is a large hot water cylinder in use at the venue, ensure it is well insulated with around 150mm insulation jacket, or two standard 80mm insulation jackets.
7, Look forwards to long term saving methods to make lasting changes
Your venue would also likely benefit from long term energy saving projects if you have any time to close to make these adaptations. This could mean anything from adding double glazing, solid wall insulation, floor insulation, replacement energy efficiency refrigeration or upgrading to energy-efficient glass washers.
8, Get smart with energy saving refrigeration
Food preparation and storage accounts for around 40% of energy usage in restaurants, so it is vital to ensure you are using your equipment efficiently could help you save a lot. Where you can, opt for a commercial refrigerator that carries an efficient energy grade and make sure that you keep its doors closed when possible. Additionally, make sure you regularly defrost, maintain and clean your refrigerators as well as check its seals to ensure the doors are closed properly. However, if it is a refrigerator that is only storing carbonated soft drinks, it can be turned off after hours.
9, Look behind you as you leave spaces and don't forget to turn things off
It may not seem possible, but there are lots of appliances that can be turned off that are often not and it might be worth your time to tally up which machines and pieces of kit these are so you can be a bit more savvy about which ones are draining energy sources without you realising. This means items such as blenders and microwaves that often remain on standby could be eating up your energy.
10, Involve your team and make it a group project
Make this your mission or battle-cry for the industry that you love and soon everyone who works there will be on board with reducing the bill. In this case, too many cooks may not spoil the broth so much as make it more energy efficient and it all helps after all.
Tips and advice has been gathered from experts from Low Energy Supermarket and Foster Refrigeration to bring pubs and bars from across the UK the most comprehensive tips for saving energy throughout autumn and winter.
This article was originally published by the drinks business and has been shared with permission.