A Twitter thread from Hawksmoor explained that most of its restaurants would be open as usual on the Monday, sparking debate about the etiquette for businesses during this national mourning period.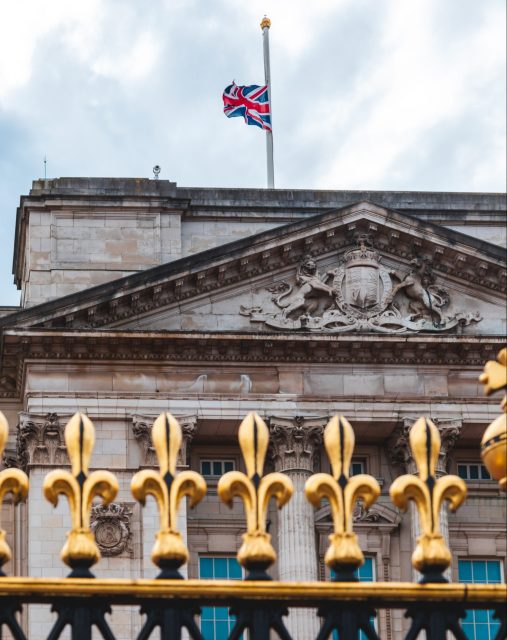 The restaurant group stated that they would be open for "normal hours, except Guildhall, which we always shut for bank holidays." The thread then goes on to make several points about the "personal" nature of grieving, and called for "tolerance" of other's actions:
"If you want to shut, so you/your staff/customers can grieve or take part in an important national moment, then you should. Just try not to make it sound like you are 'showing respect for the Queen' and implying that those doing differently are not…If you want to open, and feel staff need to work and people need to eat or drink, then you should. Just try not to make it sound like you are doing so in order for your customers to 'pay their respects to the Queen' and implying that those doing differently are not…No one should feel that their quiet, respectful decisions are being thrown out for public judgement on social media. There is no 'right' answer."
The official mourning guidance, as issued by the Government, is in line with what Hawksmoor suggested: "There is no obligation on organisations to suspend business during the National Mourning period. Depending on the nature and location of their business and the tone of planned events, some businesses may wish to consider closing or postponing events, especially on the day of the State Funeral, however this is at the discretion of individual businesses."
A tweet from UK Hospitality stated: "Thank you to all those hospitality businesses and their staff who taken the decision to remain open on the day of the funeral to help people pay their respects to the Queen and her family, be it in their local communities or those who have travelled, at this sad time".
But, though restaurants are permitted to operate as normal on the Bank Holiday, not everyone took kindly to Hawksmoor's decision. In an email shared by Hawksmoor at the bottom of the thread, one individual declared: "Respect your decision to stay open for the Queen's funeral. Hope you'll respect our decision to boycott your business."
It does appear that there is a desire, at least among those not necessarily working in the hospitality industry, for businesses to close on Monday. According to one YouGov poll, more Brits think it is right for pubs to shut on the day of the funeral (44%) than think it is wrong (36%), though 20% said they didn't know. To vote in db's LinkedIn poll on whether or not hospitality venues should shut, click here.
There are plenty of restaurants that will be closing their doors, at least during the hours of the ceremony. A statement from St. John, which has four sites in London, said: "…we will be closed for lunch and will reopen for dinner following Her Majesty's funeral…However you choose to spend the day, you can join us in the evening to raise a glass in tribute to the past and in contemplation of the future." McDonald's also announced that its UK sites would open at 5pm on Monday as a mark of respect.
Ultimately, as previously stated, the decision is entirely up to the owner and closures cannot be enforced. Those planning on going out to eat on Monday should check the website or social media of the restaurant they intend to visit to see if they will be open.
Last week, the drinks business covered whether or not pubs would be closing during this period.
This article was originally published by the drinks business and has been shared with permission.