The assistant head sommelier of Berkeley Square's Amazonico shares her life motto, discusses the importance of patient, hard work, and love for Formula 1 with Douglas Blyde…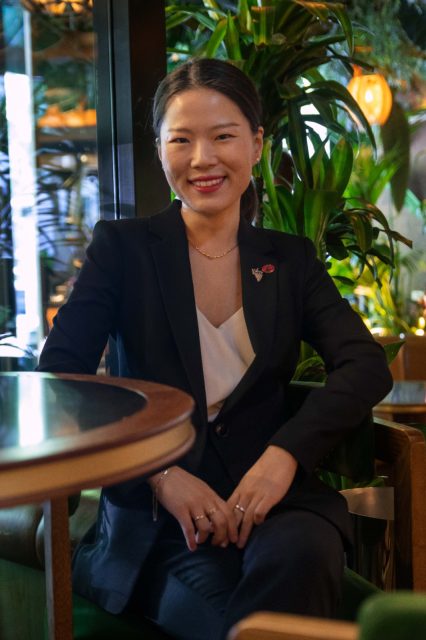 What is your motto?
"Shoot for the stars and if you miss, you will land on the moon. But shoot only for the treetop, and you will land on the dirt…"
How did you come to wine?
I like things of quality, be it quality time, top-class company, fine design, and of course, fine dining. Wine offers a reserve of power which develops over time, and is a continual conversation for me. I like to stimulate my intellectual curiosity, and you can find excellent wines from smaller growers without thinking of your bank balance. The world of wine is filled with fun and discovery!
What is your vintage?
I was born in South Korea in 1992, though I haven't met any good wines from this year, yet.
Do you include drinks from Korea on the list at Amazonico?
Despite Korea producing delicious Makgeoli (milky rice wine), it doesn't fit the concept of Amazonico, which is a South American-themed restaurant situated in the heart of Mayfair. Our fantastic clientele genuinely loves wine and are highly knowledgeable. Hence, our list brims with bottles from Burgundy and Bordeaux, the Rhône, Spain and the USA.
How do you select which wine producers to work with?
Amazonico was born in Madrid so we wanted to focus on Spanish wines initially, ranging from world-class icons to lesser-known areas. We have developed collaborations with Vega Sicilia, Roda and most recently, Marques de Murrieta. Also, being a South American concept, we have a nice selection from Chile and Argentina.
Where did you work before?
The Bulgari hotel in Milan and London, then Alain Ducasse at The Dorchester where I realised the importance of wines in helping to emphasise the flavours and ingredients of dishes. I also worked for Vagabond Wines which helped me broaden my knowledge and calibrate my palate, and Dinner by Heston Blumenthal.
Who has been a mentor to you?
Vincent Pastorello, our global wine and beverage director. When I worked at Ducasse, Vincent was the head of wine for The Dorchester, being a part of the history of building Alain Ducasse into a three Michelin-starred restaurant. He highlights that becoming an exceptional sommelier will be a long ride, though hard work always pays off. It takes years of work on the floor to refine skills and build knowledge, and understand what a guest needs. I like his leadership style and philosophy.
What does your current role encompass?
I am focusing on improving the sommelier team's performance; I like work to be done precisely without cutting corners.
What bottle would you reach for if the nuclear button was pressed?
Château Belle-Brise Pomerol 2011.
What style of wine don't you get along with?
Overly ripe reds and wines with a bitter finish.
What is an interesting wine match with a dish by head chef, Vitelio Reyes?
Raventos I Blanc De Nit Brut Rosé 2020 with tuna "laqueado" (seared Akami tuna, mango crunch, pineapple and tamarillo ponzu). This biodynamic Xarello delivers a fresh, fruity uplift which melts into the texture of the seared tuna. Oh, Vito is an inspirational chef. He is precise, a hard worker and respects balance and harmony. Honestly, he's like a big brother. If ever I am feeling down at work, I always go to him for a hug.
How does the lush setting of Amazonico prepare diners for their meal?
Amazonico is an exciting, high-energy restaurant with a live band and daily DJs. An immersive environment of rainforest-inspired lush greenery, and guests take pictures of every corner. To explore a nice Amazonico experience, I would highly recommend diners dress up.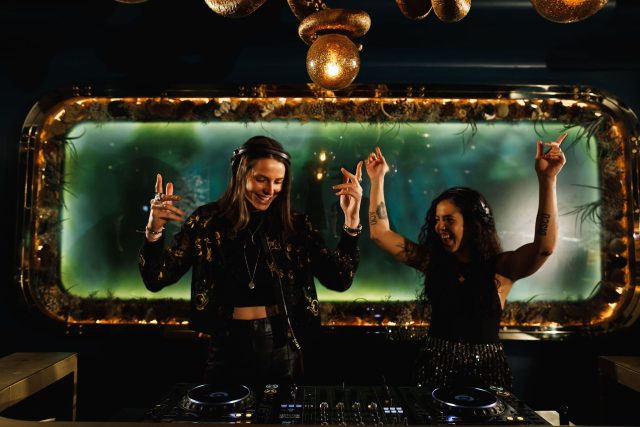 What is an exciting pour via Coravin?
Château Mouton Rothschild 2008 – charisma in ever sip!
What has been an embarrassing service mistake?
A big table had pre-ordered wines. I opened several bottles and picked one of them to allow the host to taste it. But when I poured it, nothing came out. People were looking at me and I realised I was serving the bottle which wasn't yet open. I started laughing and made a joke about it. Thankfully, they laughed with me!
Tell us something surprising about yourself?
I lived in Italy for six years, studying political science in the belief that I would work for the Korean embassy or a supercar company one day, as I do love Formula 1.
What do you do on your days off?
There is no middle ground. Either you will see me all day eating and drinking with friends or I will stay in bed, laptop on my belly, listening to loud music coming through my Bose speaker.
Which restaurant is on your bucket list to dine at?
Noma which was nominated as the best restaurant in the world in 2021. I was fortunate to work together with the chef, Rene Redzepi for a collaboration in 2015 when I worked for Bulgari Hotel, Milan. Having observed one of the highest gourmet talents closely was a game-changer moment and truly eye-opening. I am certain that dining in his restaurant will be a triumphantly amazing experience. Plus, I have his cookbook at home as my husband, who works at The Frog by Adam Handling, is into his work of fermentation.
If you could have a superpower, what would it be?
Actually, I don't want a superpower. If you can control everything in life, what pleasure will you have left? I would rather take time to discover and appreciate daily, small joys.
Finally, would you prefer to share a treasured bottle with actor, Lee Byung-hun, Robert Joseph or John Torode?
Robert Joseph. Chatting with wine people like him is always entertaining!
This article was originally published by the drinks business and has been shared with permission.