The wine development manager for Le Cordon Bleu oversees an array of wine courses at the Bloomsbury Square HQ ranging from Diploma in Wine, Gastronomy and Management to Working with Wines and Beverages in a Restaurant and Managing the Wine and Beverage Offer in a Restaurant as well as short courses in wine and beverages, and the brand new online Certificate in Wine Tasting.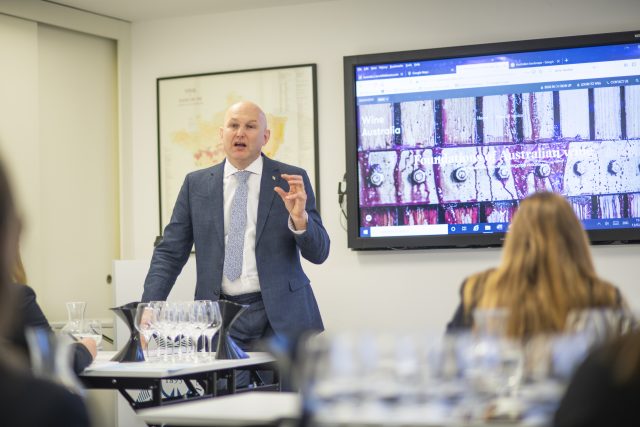 What is your motto?
"Good company makes a good time!"
How did you come to wine?
By chance. I entered a hospitality college in Talence, Bordeaux with the view of becoming a chef but quickly realise that cooking at home versus in a restaurant were two very different things. I loved learning about geography and history, so I decided to study the "Mention Complémentaire Sommellerie" in 1994, and the rest is history…
What is your vintage?
1972, which was one of the worst years except in Madeira and Tokaji.
Where did you work before?
As a head sommelier at Lucknam Park near Bath, Hotel du Vin, Bristol and Chiswick's La Trompette. These three very different operations allowed me to observe all the variations and aspects of the job of a sommelier: building a wine list, managing staff, working on the floor, stock control, organising events, hosting wine tastings, and being on judging panels.
What does your role as Wine Development Manager at Le Cordon Bleu encompass?
How long do you have? My initial duty when I joined in 2013, was to develop, teach and manage our own Cordon Bleu Diploma in Wine, Gastronomy, and Management. I also create, run and teach beverages classes on all of our culinary diplomas and degrees. And we created a lot of shorter courses for amateurs and professionals alike, taking from two hours to a week. Always keeping the practical and fun aspect of wine and beverages in sight.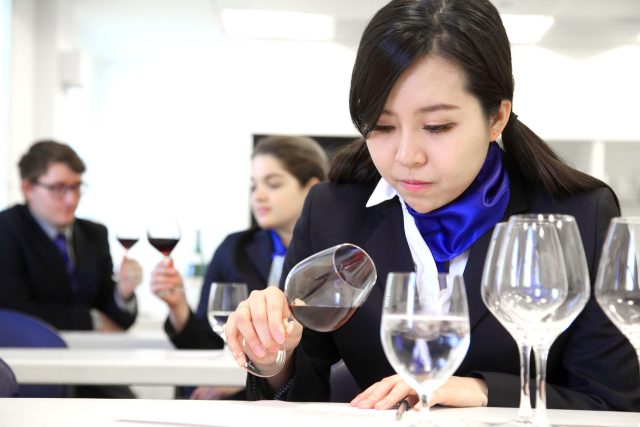 What other beverages do you look at?
While we use in the region of 1,000 different wines from all over the world between the various courses, we also look at beers, cider, sake and spirits. We also cover tea and coffee, and non-alcoholic beverages in all of our management courses. Indeed, I try to adapt the offer with each course, for example, vegan drinks with our Plant-Based Diploma.
What is an interesting wine and food match at the newly opened CORD by Le Cordon Bleu restaurant off Fleet Street?
Our head sommelier, Sho Osumi, is instigating a tea pairing with our tasting menu, applying the same knowledge he has of wines to the fantastic selection of teas that he procured. An ex-Port barrel-aged Oolong with duck in spiced cherry liqueur is something not many people can say they've tried, but its notes of malty chocolate and oaked character paired with a sweet umami-rich plate is an absolute "snack"!
Is CORD's kitchen itself an academy?
There is always some level of teaching going on in the restaurant kitchen at CORD given head chef, Christophe Marleix's great depth of knowledge. However, the restaurant kitchen isn't an academy per se. Having said that, there is a separate, fully equipped teaching kitchen on-site. Staying true to its roots, Le Cordon Bleu's culinary institute has a home at CORD. Le Cordon Bleu Master Chefs from London's institute lead a series of gourmet short courses for aspirational chefs in worldwide cuisine, food and wine pairing, and pâtisserie. Corporate short courses are also hosted here, ideal for team building, followed by a meal in the restaurant.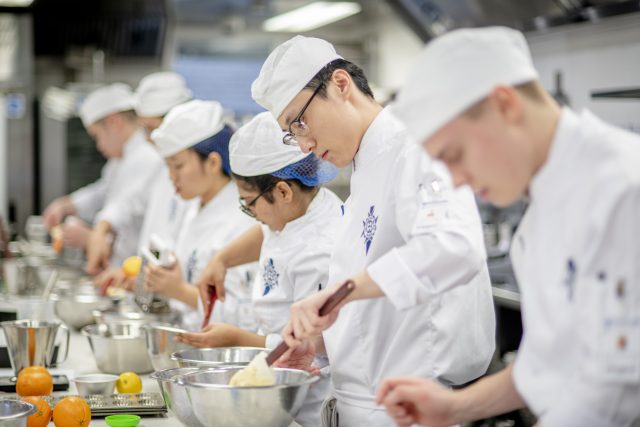 Did you know CORD when it was Sir Terence Conran's Lutyens restaurant?
Aside from tastings in the private rooms, I never dined there. What's unique about CORD is that it is much more than just a fine dining restaurant. It is an all-in-one concept which incorporates a café, cookery school and culinary event space. The Parisian-style café offers a relaxed setting with a wide selection of lighter lunch options and is also a perfect pit-stop for an on-the-go coffee or breakfast smoothie. I can confidently say that the  Viennoiserie and pâtisserie here are among the best in London. For a more refined experience, guests can dine at the restaurant for a selection of carefully crafted, fine dining menus. From daily a la carte to accessible weekly changing set lunches through to dinner tasting menus. Ideal for lunches where time is limited, the set menu is served within an hour and a half, coupled with a fine selection of wines by the glass.
What has been an embarrassing service mistake?
When I was at La Trompette, I started to pour wine into a wine cooler. Fortunately, I noticed my mistake straight away, which the customer found very entertaining.
How would you handle a spectacularly drunken guest?
It never really happens with students because we can easily monitor the quantities of alcohol available. Having said that, only once, after an evening class, once most of the guests had left, the husband of one decided to "mine-sweep" everyone's glasses while his wife was discussing courses with me. She seemed used to it so I chose to leave it at that.
What bottle would you reach for if the nuclear button was pressed?
A V.O.R.S dry Oloroso.
What style of wine don't you get along with?
Any body-builder reds over 14% ABV packed with oak while missing tannins and acidity. My palate is still stuck in the early 1980s.
Tell us something surprising about yourself?
I cannot tolerate spices which evoke a physical sensation of burning in my mouth.
What do you do on your days off?
What's a day off? As a dad of a two-year-old and a five-year-old, my free time is sorted!
If you could have a superpower, what would it be?
Being able to speak every language to make communication with the 60 nationalities we routinely have in the school much easier.
Would you prefer to share a treasured bottle with Eddie Izard or Alexis Soyer?
I guess Eddie Izard. Alexis Soyer is long dead!
Le Cordon Bleu is based at 15 Bloomsbury Square, London WC1A 2LS (cordonbleu.edu/london/home/enCORD) while CORD – The Restaurant, Café, and School opened in the summer at 85 Fleet Street, London, EC4Y 1AE
020 3143 6365; info@cordrestaurant.co.uk; cordrestaurant.co.uk
This article was originally published by the drinks business and has been shared with permission.