Paradiso in Barcelona secured the top spot in the 14th edition of the World's 50 Best Bars list, marking the first time ever that a venue outside of London or New York has been number one.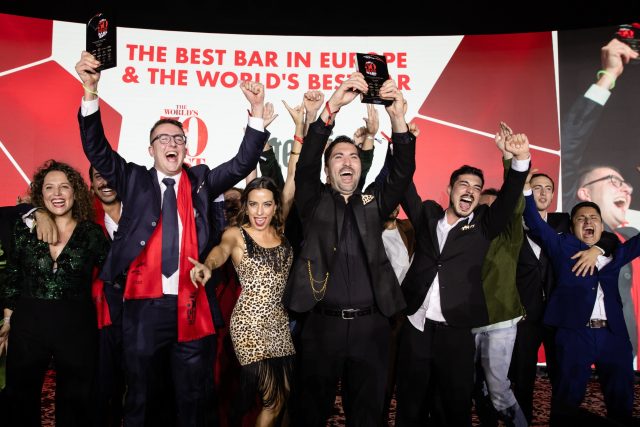 With its entrance hidden behind the fridge of an old pastrami shop, Paradiso might not seem the likeliest place for an award-winning bar at first glance, but once inside visitors will find an exquisitely crafted wooden interior inspired by the architecture of Antoni Gaudí.
Mark Sansom, director of World's 50 Best Bars, said: "Since being named One To Watch in 2017 a year after opening, Paradiso has been a firm fixture of the 50 Best list, enhancing its ranking year after year. It is an honour to name it as The World's Best Bar and the win is credit to Paradiso's outlandishly inventive cocktail programme, sustainable ethos, work in the global bar community and brilliant sense of fun."
Among the new cocktails on the list is 'Fleming', described by the World's 50 Best Bars as: "…inspired by the discovery of penicillin, which explores fermentation with a mushroom spore rim."
Alternatively, if the fungal drink doesn't take your fancy, there's 'On Fire', a sharing milk punch cocktail that uses lasers to start the fire to smoke the Oloroso sherry. In this writer's view, that's overkill worthy of a Bond villain.
In total, entries came in from 26 cities around the globe. The third spot was also taken by another bar in the Catalan city, Sips, which climbed 34 places from last year, while the position of second went to Tayēr + Elementary in London. Last year's winner, Mayfair's Connaught Bar, dropped down to eighth in the rankings.
Three of the entries on the list were from Dubai in the United Arab Emirates, and it might not be long before bars from another Gulf state feature.
This article was originally published by the drinks business and has been shared with permission.