In an experiment that may upset culinary traditionalists, the former Top Gear presenter has fused two British classics for his new pub special: gin and battered fish.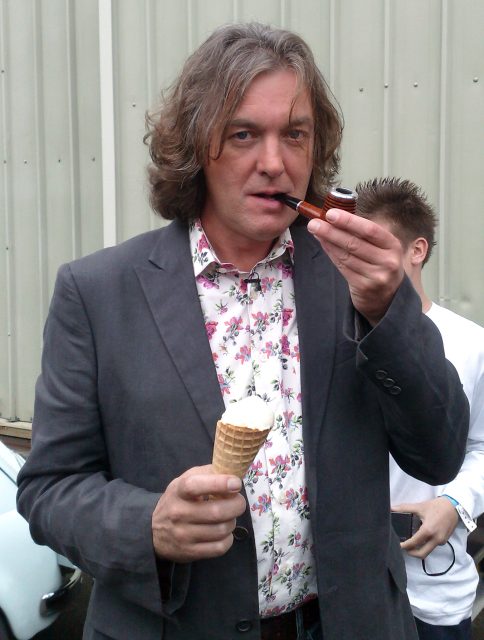 Beer-battered cod with slightly soggy chips and khaki green mushy peas (with, in this writer's view, the essential addition of thick chip shop curry sauce) is an enduring classic for a reason. Making the batter with beer adds flavour, a tinge of colour and, if using a lager, can result in a bubblier/lighter crunch.
But what if you swapped out the traditional beer for something slightly stronger?
Adding spirits to batter is not a new thing. Molecular gastronomist Heston Blumenthal advocates for adding vodka to batters as, due to the low boiling point of ethanol (78°C), the moisture evaporates more rapidly from a higher ABV drink during frying, resulting in a crispier end product without overcooking what is encased within. By this logic, May's Navy Strength Asian Parsnip might be the ideal addition, though for this experiment he used the regular 40% gin.
The Royal Oak at Swallowcliffe (which May co-owns) normally has beer-battered haddock on the menu for £17, but as an experiment he and chef Jonny Sutcliffe decided to see if his James Gin Asian Parsnip would improve a battered dish which many Brits think could not be bettered:
May's verdict was that the batter was noticeably crisp though quite pale, the gin-flavour had infused into the fish to lend it an aromatic quality, but the flavour was still quite subtle as more of an aftertaste.
One suggestion in the comments was that, given how carbonation improves a batter, perhaps gin & tonic was the solution, though given that this would dilute the ABV (which, as previously mentioned, can make crispier batters), it might not have the desired crunch.
This isn't the first time May has used Asian Parsnip in a dish – he previously made 'Coq au Gin', swapping out the red Burgundy typically used for the spirit, and now it is on The Royal Oak's menu for £22. Next time, he said, he plans to test cooking mussels with his gin.
While May mentioned that the version with gin would cost more than that made with beer, it would have to include an awful lot of gin to compete with the UK's most expensive fish and chips.
This article was originally published by the drinks business and has been shared with permission.