Small business insurance provider Simply Business has criticised the decision to hold the 2022 World Cup over winter, arguing it has led to pubs seeing their "two busiest times of the year rolled into one".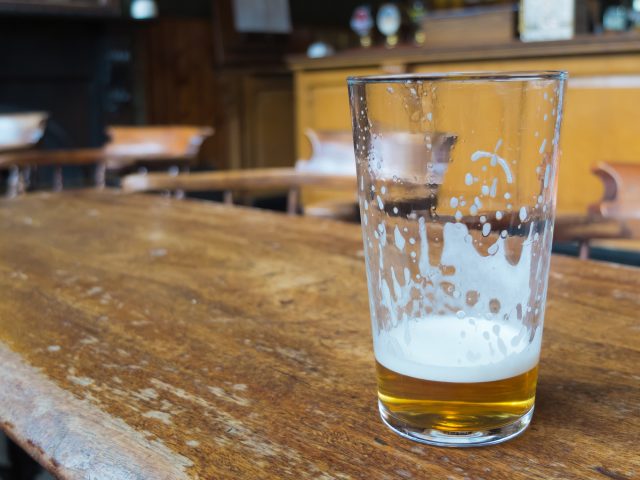 Simply Business has revealed research which suggests UK pubs lost out on income this summer due to the Qatar World Cup being held during the winter months.
Figures compiled by Simply Business found that, had the men's England team reached the final of the World Cup this summer, an additional 38 million pints of beer would have been consumed in the UK. With the average price of a pint in the UK at £4.07, this has resulted in pubs missing out on a huge £154,660,000 in total.
The insurance provider has suggested that Christmas and World Cup beer sales will now be combined, meaning pubs are rolling two busy times of year into just one.
The hospitality sector was already among the hardest hit by Covid-19, losing an average of £40,000 each due to the pandemic – almost double the £22,000 average losses reported by UK small businesses, Simply Business figures show.
Alan Thomas, UK CEO at Simply Business, said: "Pubs and independent hospitality businesses play an integral role in both our local communities and the success of the wider UK economy.
"Having been hit disproportionately by the impact of the pandemic, owners are now having to contend with soaring costs and rising energy prices – for many, this summer has been about survival as their recovery from the impact of the pandemic continues.
"This makes the lack of a summer World Cup an even bigger blow. Now more than ever, small businesses needed a boost. The surge in trade – to the tune of up to £155 million for UK pubs – would have come at a critical time for hospitality owners, many of whom are working hard to stay afloat while battling the impact of a surging cost of living.
"Looking ahead, as the winter World Cup overlaps with the festive season – another crucial time of year for the industry – pub owners will be forced to prioritise. For many, profits will inevitably be down, with publicans seeing their two busiest times of the year rolled into one."
This article was originally published by the drinks business and has been shared with permission.