Maison Ikkoku, a cocktail bar and modern Japanese restaurant based in Singapore, will only remain open until 31 December 2022.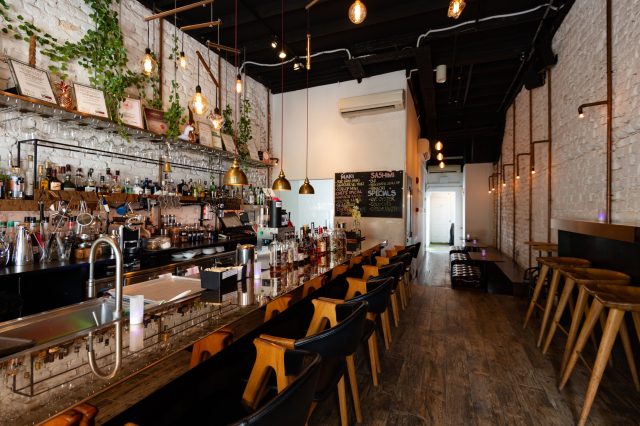 Located in Singapore's hipster Kampong Glam district, Maison Ikkoku opened its doors in 2011. The three-storey multi rooftop bar and restaurant consist of an omakase Japanese restaurant and a pioneer bespoke cocktail bar.
The bar serves up to entirely custom bespoke cocktails with no drinks menu provided, and fresh ingredients are used to craft the drinks. Maison Ikkoku plays a significant role in Singapore's cocktail culture ushering in modernist Japanese cooking and cocktail making techniques and development with a focus on using fresh ingredients in the culinary arena.
Founding mixologist and chef Ethan Leslie Leong started his culinary journey at 15 years old, switching to become a bartender five years afterwards before climbing his way up to head up management at F&B establishment groups.
Michelin-starred restaurant JAG owner, Anant Tyagi, commented, "Maison Ikkoku for me is a place of precision coupled with warm hospitality and it has been so ever since its inception. Ethan and his team have always made me feel at home. It is a place I always find extremely comfortable. The conversations, the food, the drinks have always been very fluid. I love Maison Ikkoku."
"I am very grateful to all my customers who have been with us for the past 12 years," Leong said. "Every party has to end somewhere and I hope to find an artist who is passionate in food and beverage to continue this legacy."
As a bartender, Leong attained a couple of awards and he is the creator of Asia's most expensive cocktail "The Jewel of Pangaea". Priced at S$35,000 per glass, the drink is concocted with Krug champagne vintage 1985, gold-flecked Hennessey brandy and sugar.
This article was originally published on www.thedrinksbusiness.com and has been shared with permission.