Keith McNally, the restaurateur behind venues such as Minetta Tavern and Morandi, lambasted chat show host James Corden for his alleged conduct at Balthazar in New York.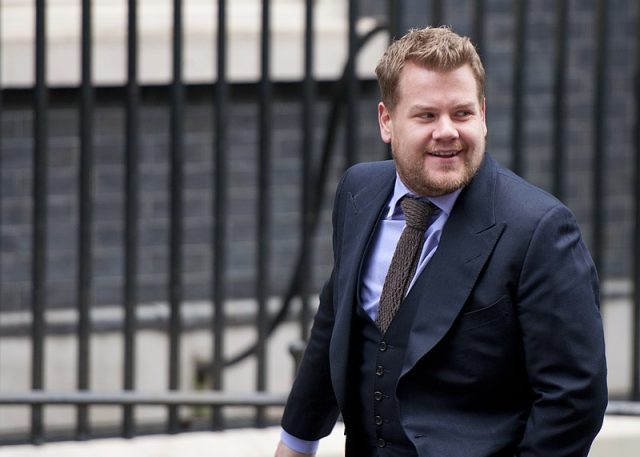 In a scathing Instagram post, the firebrand  disclosed that he was going to "86" the Cats (2019) star based on two manager reports, one from June and one from July, at his New York Balthazar restaurant. The first report accuses Corden of being "extremely nasty" to the manager after finding a hair in his food, he then reportedly said: "Get us another round of drinks this second. And also take care of all of our drinks so far. This way I write any nasty reviews in yelp or anything like that."
The second incident, at brunch on 9 October, apparently involved Corden's wife ordering an egg yolk omelette with guyere cheese and salad, but apparently there was some egg white mixed with the yolk. When the dish was re-made it was mistakenly sent over with home fries instead of salad, supposedly prompting Corden to yell: "You can't do your job! You can't do your job! Maybe I should go into the kitchen and cook the omelette myself!" Supposedly a susbequent complementary glass of Champagne calmed things down.
However, the plot thickens, as, while Corden has not publicly addressed these alleged incidents yet, it appears that the feud has been resolved. In a subsequent post McNally revealed: "James Corden just called me and apologised profusely. Having f***ed up myself more than most people, I strongly believe in second chances. So if James Corden lets me host his Late Late Show for 9 months, I'll immediately rescind his ban from Balthazar. No, of course not. But….anyone magnanimous enough to apologise to a deadbeat layabout like me (and my staff) doesn't deserve to be banned from anywhere. Especially Balthazar. So Come Back to the 5 & Dime, Jimmy Corden, Jimmy Corden. All is Forgiven."
McNally is known for his occasional quarrels, such as his ongoing spat with Sunday Times restaurant critic Marina O'Loughlin.
Balthazar New York was the site of another mixup two years ago when customers ordering a US$18 Pinot Noir were mistakenly given a bottle of Mouton Rothschild 1989.
This article was originally published by the drinks business and has been shared with permission.