The Glenmorangie Company, part of the LVMH group, has bought a hotel in Port Ellen, Islay, near to its Ardbeg distillery.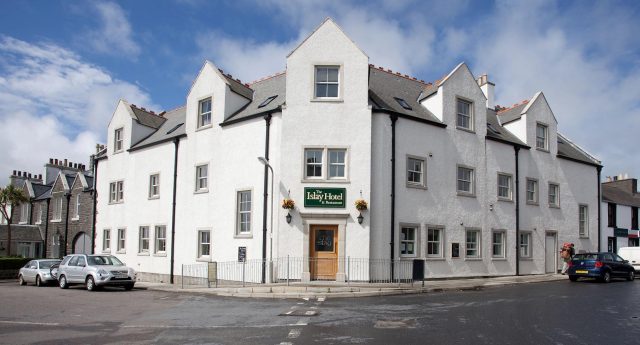 With its sea views and modern interior, it is easy to see the appeal of The Islay Hotel as an investment. The sale, handled by property advisor Christie & Co., whose hotels director Gary Witham said: "This was a rare opportunity to acquire an island hotel built to modern, high-quality standards, with sustainability at the forefront."
While the sum of the purchase was not disclosed, previous owner Roland Worthington-Eyre told The Herald: "The dream was to rebuild the Islay Hotel, which had been closed for 20 years, and I am really happy that was achieved. However, now it's time for me to retire. I would like to thank all those who were involved in rebuilding, financing and running the hotel since it reopened in 2011…"
The Glenmorangie Company chief executive Thomas Moradpour said: "Ardbeg has been rooted on Islay for over 200 years, and since we plan to be distilling on the island for at least 200 more, we are excited to invest even further in our homeland, by purchasing the Islay Hotel and creating a world-class whisky and hospitality experience."
While the details of what will be offered as part of the experience at the 13-bedroom hotel are yet to be disclosed, whisky tourism has become big business. According to the Scotch Whisky Association, in 2019 there were 2.2 million visits to Scottish distilleries, making the industry the third biggest tourist attraction in Scotland.
To read more about how The Glenmorangie Company is investing heavily in new distilleries and visitor experiences, click here.
This article was originally published by the drinks business and has been shared with permission.