After Balthazar restaurateur Keith McNally publicly banned and then unbanned James Corden, the late night chat show host has claimed that he hasn't "done anything wrong, on any level".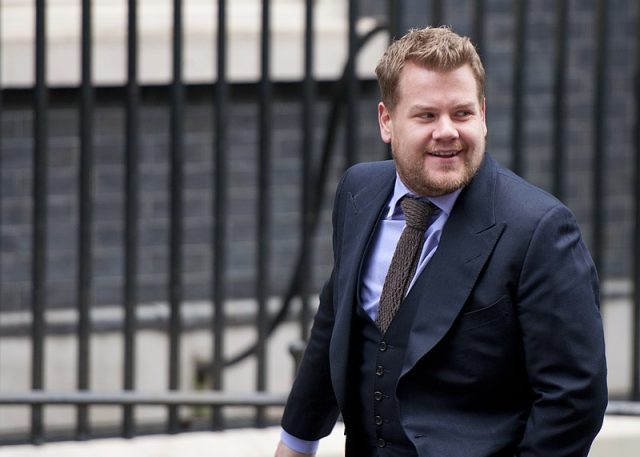 In an interview with The New York Times (arranged before McNally shared posts making claims about Corden's conduct at Balthazar New York on Instagram), Corden alerted the interviewer to a patron in the restaurant complaining about her eggs, as he allegedly did: "Can you imagine now, if we just blasted her on Twitter? Would that be fair? This is my point. It's insane."
The actor, who gained fame for the BBC sitcom Gavin and Stacey before then moving to the US to host The Late Late Show in 2015, argued that the drama was not worthy of The New York Times: "I was there. I get it. I feel so Zen about the whole thing. Because I think it's so silly. I just think it's beneath all of us. It's beneath you. It's certainly beneath your publication."
"Should we not all be a little grown-up about this? I promise you, ask around this restaurant. They don't know about this. Maybe 15 percent of people. I've been here, been walking around New York, not one person's come up to me. We're dealing in two worlds here…If I lived on Twitter, Hillary Clinton is the president of the United States and Jeremy Corbyn won by a landslide," Corden said, arguing that social media is a bubble.
In response to the interview, McNally took to Instagram again: "I've no wish to kick a man when he's down. Especially one who's worth $100 million, but when James Corden said in yesterday's NY Times that he hadn't done "anything wrong, on any level," was he joking? Or was he denying being abusive to my servers? Whatever Corden meant, his implication was clear: he didn't do it."
McNally then asked Corden to "live up to his Almighty initials and come clean", and then promised that if he apologised to the two servers he allegedly upset he would be allowed to eat for free at Balthazar for the next 10 years.
Corden addressed the claims on Monday's edition of The Late Late Show, apologising for his "rude comment" that was "ungracious to the server".
This article was originally published by the drinks business and has been shared with permission.