St Pancras Champagne Bar by Searcys has reopened following an extensive refurbishment which began in June, with updated décor and a new seafood bar.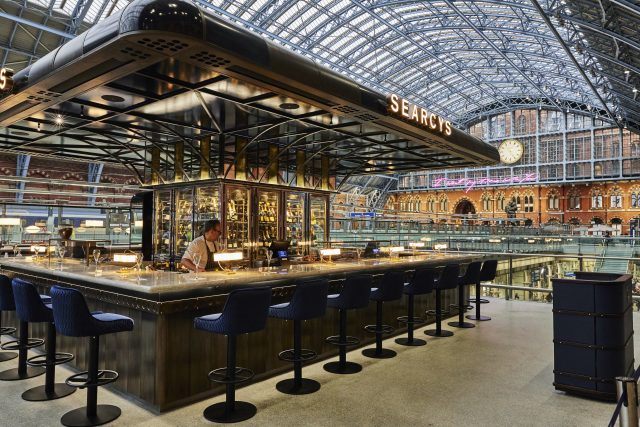 The space on the station's upper concourse has been updated with décor inspired by the "bygone golden era of travel by rail", according to a press release put out by Searcys.
The bar closed its doors earlier this year on Saturday 25 June for a planned extensive refurbishment over the summer.
Allan Heard, account director at Searcys, told the drinks business at the time that plans to redesign the Champagne bar purposely coincide with a milestone anniversary for Searcys.
He said: "To celebrate Searcys' 175th anniversary this year, we feel it is more than fitting to revamp the iconic Champagne bar and the gateway into London and the UK at St Pancras International."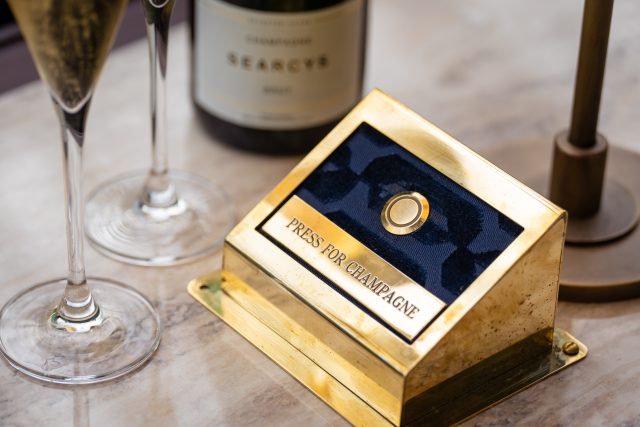 A new seafood bar has been installed and features all-day menu, with the new hero dishes including the seafood platter. 
Paul Jackson, Searcys' managing director, said of the reopening: "In the year we celebrate our milestone 175th anniversary, we have invested in our beloved Champagne Bar at St Pancras. The iconic setting is steeped in history and that's something that's really informed the redesign. We wanted to retain all the heritage details whilst offering the best indulgent moments for all our guests in a bar that really showcases our extensive champagne, offers a new food menu and gives our guests a fantastic experience."
Wendy Spinks, Commercial Director at the station's operating company HS1, added: "We're delighted to welcome the re-opening of Champagne Bar by Searcys following its extensive refurbishment. Nestled among the station's world-famous artwork and architecture, it has long been a must-visit destination. The beautifully updated space will invite groups of all sizes to meet over a glass of bubbles, whether meeting friends and family or starting a journey on one of the station's many transport links in style."
This article was originally published by the drinks business and has been shared with permission.