Sports fans across the United Kingdom are being faced with the spectre of a beer shortage over the World Cup, after drivers at GXO, which delivers 40% of the UK's beer supplies, announced five days of strike action.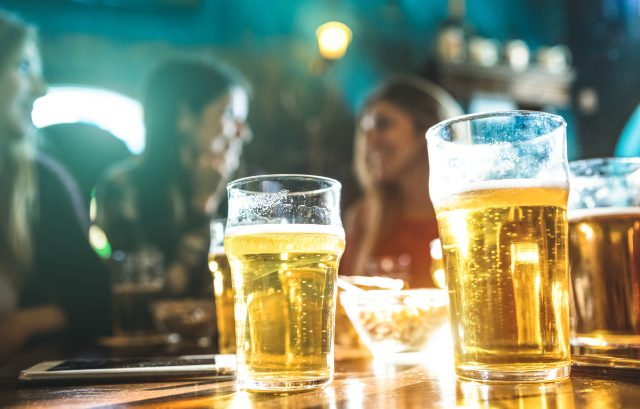 Around 1,000 workers at GXO Logistics are expected to strike between 31 October and 4 November at depots across the country in a row over pay.
The strike dates have the potential to disrupt supplies over several key dates in the sporting calendar, most notably the World Cup, which kicks off in Qatar on November 20.
Wales also face off against New Zealand on 5 November as part of Rugby's autumn international fixtures.
Nick Newman, who runs the Blue Bell pub in Cardiff, told the BBC, "There's no question about it, it's just a question of logistics – for the rugby kick-off on the Saturday lots of businesses could run dry."
The timing of the strike would, the Unite union said, "impede the ability of pubs and other venues to replenish their cellars prior to the World Cup". More action is planned if the dispute remained unresolved.
Pubs and other venues supplied by major breweries, including Heineken and Stonegate, are likely to be impacted.
Joel Clarke of the Unite union told BBC Radio Wales, "[these] members move 19 stone barrels of beer up and down cellars, as well as drive HGV vehicles – and their wages aren't on par with what you would expect with a HGV."
Unite claimed that workers had rejected a 5% pay increase. The union said that GXO was demanding reduced sick pay, something the firm denies.
A spokesperson for the US-based logistics business said:
"The union's statement is inaccurate and misleading and their actions are putting their members, the hospitality sector and consumers at risk of unnecessary disruption.
"The current proposal is for an average 9.2% increase and does not impact sick pay. The offer is highly competitive and follows an above-inflation annual pay raise of 4% last year.