A combination of soaring energy costs and the World Cup being held in the winter this year means it might be cheaper to watch games in the pub than at home, one study has claimed.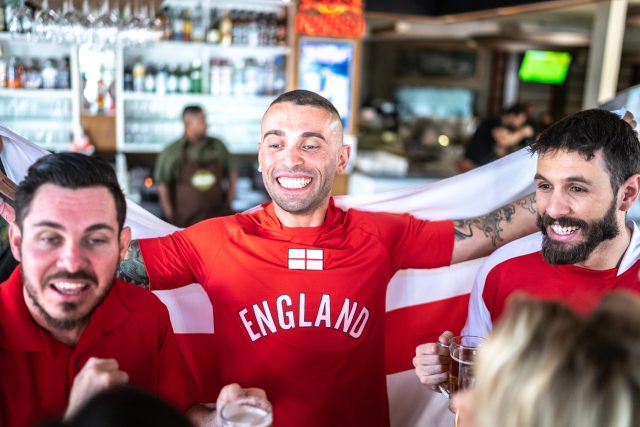 A new study conducted by gambling.com looking into the "true cost of watching the World Cup" has claimed that it might actually be cheaper to head to your local to watch the games with a pint, than to watch it in your own home.
The study looked at the cost of watching one World Cup in 2018, the last time the competition was held (in Russia, in the summer months). It found that UK fans would only have to pay an estimated 41p in energy costs to watch the game at home.
However, this time round things are rather different. Sky high energy costs and the World Cup being held in the winter months for the first time to mitigate the prohibitive summer temperatures in Qatar means that it could cost fans £6.17 to watch a game at home. The study notes that it arrived that this figure under the assumption that fans would be tuning into an average of two hours of football per day.
The study broke down the total energy cost for 2022 as follows:
2022: Electricity per kWh: 34p / Gas per kWh: 10.3p
| | | | | |
| --- | --- | --- | --- | --- |
| Electricity Standing Charge: | Gas Standing Charge | 2 Hours of TV (55" LED TV, rated G) | 2 Hours of Lighting (10, 60kWh light bulbs): | 2 Hours of Heating (24kW gas boiler): |
| 46p | 28p | 7p | 41p | £4.94 |
This lead gambling.com to conclude that, for some in the UK, it may well actually be cheaper to head to your local, buy a pint, and watch the game there instead.
Of course, that's not going to be the case for all of us, particularly with the £7 pint becoming less a fever dream and more a grim reality in London.
Read more:
Strikes could leave the UK facing a World Cup beer shortage
Drunk fans at the Qatar World Cup will be sent to 'sober zones'
World Cup will spike Christmas spend, says Pernod Ricard
This article was originally published by the drinks business and has been shared with permission.