A fifth of consumers intend to visit their local pub specifically to tune in to the Fifa World Cup this year, providing a necessary boost to hospitality venues across the UK.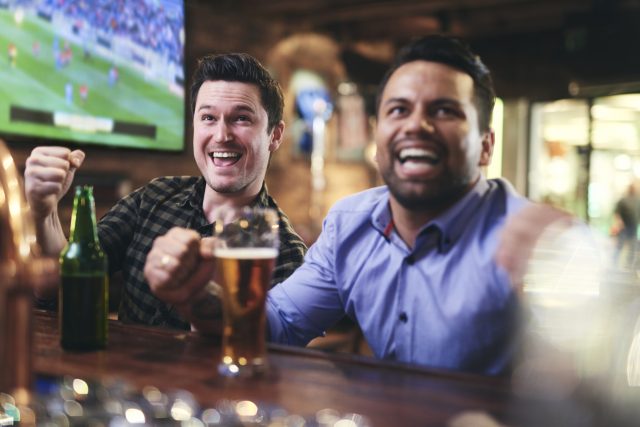 What with the Chancellor's autumn statement providing little immediate relief and the cost of doing business rising exponentially, the UK's pubs, bars and restaurants are set for a dark winter. But the Qatar World Cup, which kicked off on Sunday 20 November, sales could see the boost they need to keep the lights on.
Football is by far the most popular sport among the UK public, with more than two thirds (69%) of sports consumers watching it in pubs and bars this year.
In 2022, a third (33%) of consumers are watching sports in the On Premise, according to new insights from CGA by NielsenIQ. A similar proportion (32%) plan on doing so at least once a week, and one in seven (14%) consumers will visit to watch the major crowd-pulling events.
CGA's research in to the 2021 Euros showed average daily sales soaring by 64% at venues where the tournament was shown, showing the overwhelming impact of the sport on sales. CGA also recorded a 5% drop in revenues at venues which were not showing the games.
Despite the controversy surrounding the Qatar World Cup, 20% of consumers intend to visit their usual venues specifically to watch it, CGA OPUS data has revealed. A further 19% will visit their usual venues and watch the FIFA World Cup if it happens to be on, and 12% will actively seek different venues specifically to watch the FIFA World Cup.
Paul Bolton, client director – GB Drinks, said: "The FIFA World Cup is a massive opportunity for the On Premise and drinks suppliers to claw back any recent deficits caused by market turbulence, and to finish the year on a high. Whilst we are hopeful that it will be a successful tournament on the pitch for England & Wales, it will be interesting to see who the big winners are in the On Premise, due to the overlap with Christmas, so strategy and execution are crucial for venues that are hoping to have the best of both worlds. But there's every reason for optimism, with over-performing brands and venues putting themselves in pole position as first choices during the FIFA World Cup and also for future sporting events once it's over."
This article was originally published by the drinks business and has been shared with permission.