Airline British Airways hopes to upgrade passengers' in-flight experience after appointing its first full-time Master of Wine.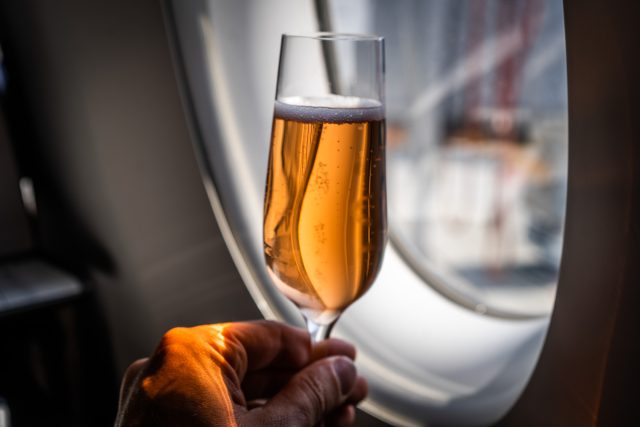 Tim Jackson MW will overhaul the drinks portfolio across the airline's lounges and on board, after trade experts previously described offering as "rock bottom'. His role will primarily consist of tasting and selecting potential additions to menu, developing the company's wider drinks strategy, and sourcing a range of wines for customers from global suppliers.
Sajida Ismail, Director of Onboard Experience at British Airways,said he was excited to welcome Jackson to British Airways. "His knowledge and expertise play an integral role in our efforts to continue to deliver the premium experience that our customers look for when they fly with us and offer products that our colleagues are proud to serve," he said.
"Going forward, we also have lots of exciting plans that will champion new drink offerings and celebrate the global network that we fly to."
The Master of Wine will not only bring his expertise to their selection of fine and sparkling wines. British Airways also champion the best of British beers, alongside classic gins and non-alcoholic alternatives. The taste and structural changes of beverages at altitude will also be an important consideration for the expert when curating the new menu.
British Airways' Master of Wine, Tim Jackson, is ready for the challenge. "I'm delighted to be the first person to take this position at British Airways. As an avid traveller, I have sampled wine from all corners of the globe, ranging from California to Chile, so I hope my love for travel, together with my experience and knowledge of beverages, will make a positive difference to the premium experience we offer our customers."
First class have been treated to an exciting Bordeaux selection over December, with a choice of 2010 vintages from Château Haut-Batailley and Clos de l'Oratoire. Jackson has also introduced new Sauvignon Blanc and Pinot Noir wines in their Premium cabins, including Dog Point Sauvignon Blanc and Grove Mill Sauvignon Blanc, both from Marlborough, New Zealand.
The New Year will kick off with the airline's brand-new wine selection strategy, showcasing premium wine regions from within their own flight network. Beginning with a celebration of Cape Town in South Africa, offerings will include Radford Dale's Renaissance Chenin Blanc from Stellenbosch, along with Andrea and Chris Mullineux's Swartland Syrah from South Africa's Winery of the Year.
Read more:
British Airways to launch new dedicated online wine shop
Moth Margaritas in a can take off on British Airways
This article was originally published on thedrinksbusiness.com and has been shared with permission.