Londoners worried about having to resign themselves to Hootenanny once again for New Year's Eve shouldn't fear: there are plenty of restaurants in the capital hosting parties and dinners to help you see off 2022 in style.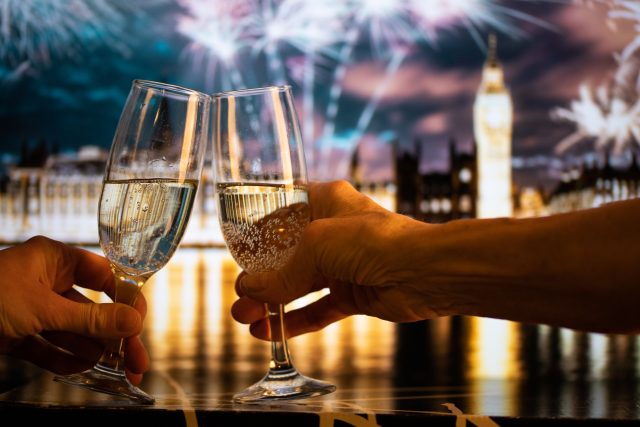 Norma
View this post on Instagram
Ring in the new year Sicilian style. Executive head chef Giovann Attard has curated a festive feasting menu for the Fitzrovia restaurant, to be enjoyed in Etna, Norma's intimate private dining room for 14 guests (that is cosy, but thankfully less toasty than its volcanic namesake). Menu highlights include rigatoni with delica pumpkin, walnuts and taleggio, slow-cooked spiced lamb shoulder with cime di rapa, Jerusalem artichoke and mint, or roasted stone sass with samphire, clams, cinnamon and lemon butter sauce.
New Year's Eve Feasting Menu: £65 per person
To book, click here.
Peckham Cellars
View this post on Instagram
The team at the acclaimed southeast London wine bar will be wining and dining you with a four-course feast (and complimentary cocktail on arrival) until 10pm, and then Everybody Loves to Boogie will be on the decks until 2am to get the tunes going for the party. Though guests will have to briefly stand outside around 9.45 as the site is transformed into a dance floor, there will be complimentary bubbles to keep spirits high.
Tickets: £45 per person for the dinner (£5 additional bolt-on ticket for the party)
To book, click here.
Galvin Bar & Grill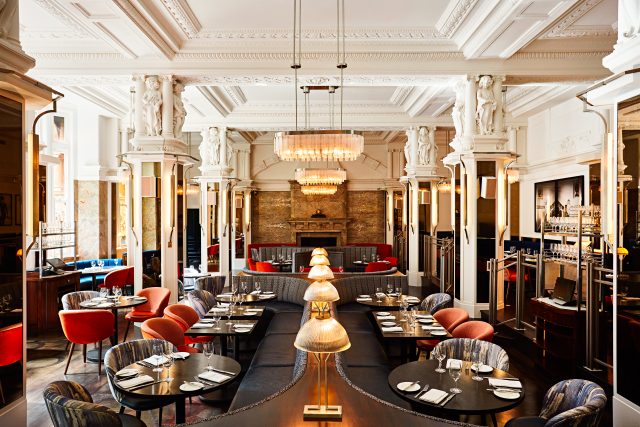 Chefs Chris and Jeff Galvin will be treating diners at their restaurant in the Kimpton Fitzroy Hotel, on the corner of Russell Square, to a four-course feast including highland game & duck liver terrine, English beef with celeriac purée, and tarte tatin with Norman crème fraiche. Alternatively, there's an even more opulent seven-course feast being served from 9.30pm onwards, including an amuse bouche of roasted Jerusalem artichoke velouté & soft herb sabayon. Those partaking in this will also receive a glass of Hattingley Valley Classic Reserve.
Four-course menu: £65 per person
Seven-course menu: £125 per person
To book, click here.
Alex Webb on Park Lane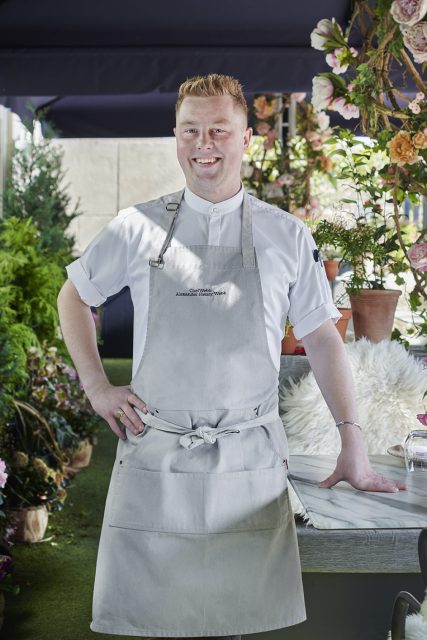 The champion of the 2020 edition of Masterchef: The Professionals, Alex Webb's whimsical take on fine dining (particularly when paired with Devonian cider) has recent;y earned him a resident spot at The InterContinental Park Lane. This New Year's Eve, chef Webb will be bringing his culinary flair (with a canapé reception).
Tasting menu: £145 (wine pairing £60 per person)
Three-course menu: £60 (or £70 with a glass of Hattingley Valley Classic Reserve NV)
To book, click here.
Yaatra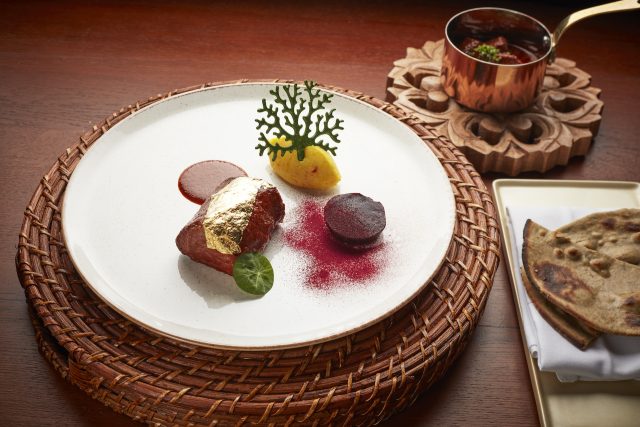 Set inside the Grade II-listed Old Westminster Fire Station, this Indian restaurant from executive chef Amit Bagyal will be bringing the heat with his a la carte menu from 5pm to 11pm, with dishes such as Rajasthani roe deer laal maas (hot spiced vension tenderloin, with saffron mash potato and venison laal maas). After dinner, a DJ will be on the decks until 3am, and there will also be complimentary fizz for the midnight countdown.
To make an enquiry, email: info@yaatrarestaurant.com
Saltie Girl
View this post on Instagram
Saltie Girl was listed in db's roundup of the hottest new openings in London this November, and its New England-style seafood is already earning this Mayfair site praise. Expect seafood specials from the raw bar, seafood towers, dishes laced with caviar, drinks pairings, live music and good times (plus a Champagne toast to cheer in 2023).
Four-course set menu: £150 per person
To make a reservation, email: london@saltiegirl.com
OXO Tower Brasserie & Restaurant
View this post on Instagram
The famous riverside restaurant is just a stone's throw from where the fireworks will be going off, but the real party's indoors. Live music from 7.30pm to 11pm, and then a DJ until 2am. In the brasserie, diners can look forward to dishes including pnzu-marinated rare venison, hand-dived scallops, and tiramisu, as well as a selection of Harvey Nichols wines. Those celebrating in the restaurant will be treated to, in addition to canapés, a three course menu with dishes such as Scottish langoustines, dry-aged fillet steak and gin & tonic lemon meringue pie. There will also be wines to pair, as chosen by the head sommelier.
Tickets for the brasserie: £225 per person
Tickets for the restaurant: £300 per person
To book, click here.
Amethyst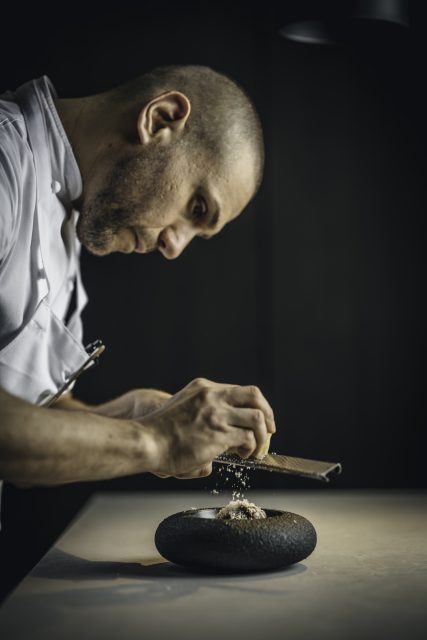 There can be fewer better ways to cap off 2022 than with a truly decadent dinner, and chef Carlo Scotto will be serving a staggering 15 courses at his Mayfair restaurant. Expect signature Scotto staples. such as foie gras with rose petal salmon, yuzu and hazelnuts from Piemonte, or black cod with burnt hay, caramelised miso and roscoff onion broth, but also prepare for new dishes, including yuba with A5 Kobe beef, Royal Beluski caviar and mitarashi, and French toast, croquette, white truffle and vacche rosee cheese sauce. The guests (of which there will only be 21), will be treated to a glass of Champagne to toast 2023.
Tickets: £375
To enquire, email: reservations@amethystdining.com
The Piano Works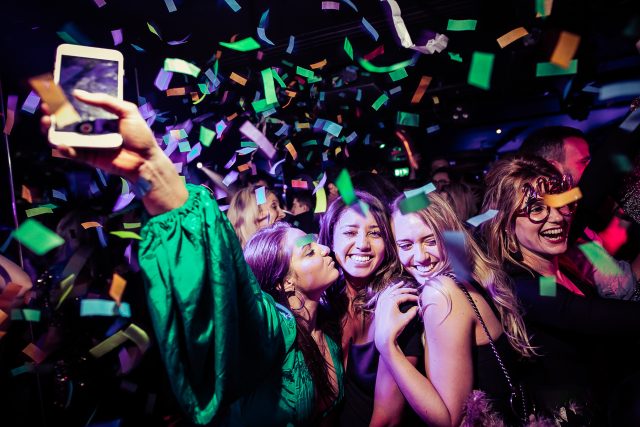 The place to head for live piano music (and yes, they do take requests) and black-tie glitz and glamour, both The Piano Works sites (Farringdon and the West End) are offering various dining and party packages to get you in the mood for revelry. There's burrata with heritage tomatoes, bone-in ribeye with chips, and the option for bottomless drinks for an additional £20 per person. Play it again, Sam!
Three-course dinner, 5pm: £40 per person
Three-course dinner, 7.30pm: £65 per person
To book, and to see more entry options, click here.
The Ritz
View this post on Instagram
If you're blue, and you don't know where to go to this New Year's Eve, and happen to have £1,650 spare, then London's most famous hotel might be the place for you. Attractions for the evening include (in ascending order of pomp): a six-course dinner prepared by chef John Williams MBE, half a bottle of Prestige Bollinger Champagne, and a 14-piece military marching band. Attendees be warned, it is black tie only.
Adult's ticket: £1,650
Child's ticket (up to the age of 15): £800
To book, click here.
To read about some of the hottest restaurant openings in the capital this month, click here.