Tragedy nearly struck on Friday night after the Christmas decorations at a Mayfair restaurant caught fire, resulting in the emergency evacuation of around 300 diners.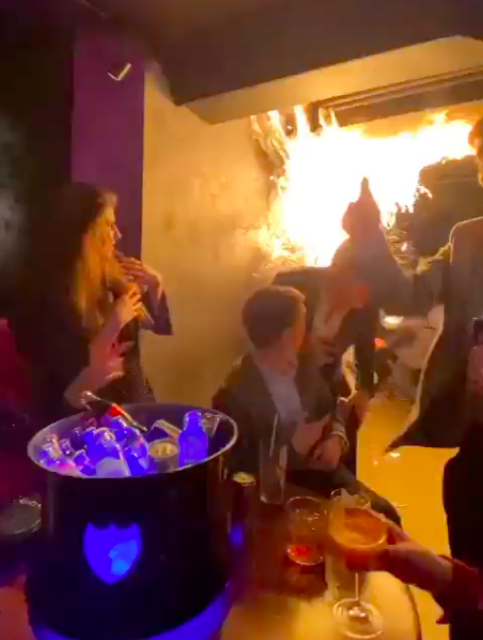 The incident took place at around 9.40pm at MNKY HSE, a Latin American restaurant on Dover Street. A statement from London Fire Brigade suggested that the cause was "an indoor sparkler catching a natural Christmas tree alight".
Footage of the incident, which was shared to social media, shows diners running from the burning restaurant (and one falling down), some of whom were still holding their drinks as they left.
Mnky Hse London on fire before busiest weekend of the year #MnkyHse pic.twitter.com/DxLkhvYXm1

— Lance O'Neill (@SportBearz) December 17, 2022
Though many diners fled in panic, the restaurant staff safely evacuated the rest of the site, allowing fire crews to focus on the fire.
In total, five fire engines and 35 firefighters (from Soho, Lambeth, Kensington and Chelsea fire stations) attended the scene, and the incident was over by 10.18pm. The statement also reported: "A man and a woman were treated on scene by London Ambulance Service crews." There are not believed to have been any other injuries.
A spokesperson for London Fire Brigade warned: "There are many fire hazards over Christmas and we want Londoners to be safe and take steps to prevent fires from occurring and spoiling the festive season. Please keep candles or in this case indoor fireworks away from Christmas trees and decorations. Even a well-watered tree can easily burn so make sure your lights are tested, and naked flames kept well away."
db has reached out to MNKY HSE to ascertain the damage done to the restaurant's interior, and when it is expected to reopen.
Fortunately, this particular blaze was brought under control relatively swiftly. In October, a 1,000-year-old pub in Kent was devastated by a fire.