DO Jumilla has conducted an intensive study into the pairing potential of wine from this Spanish region with fine cuisine, and is hitting up the world's top chefs with its findings.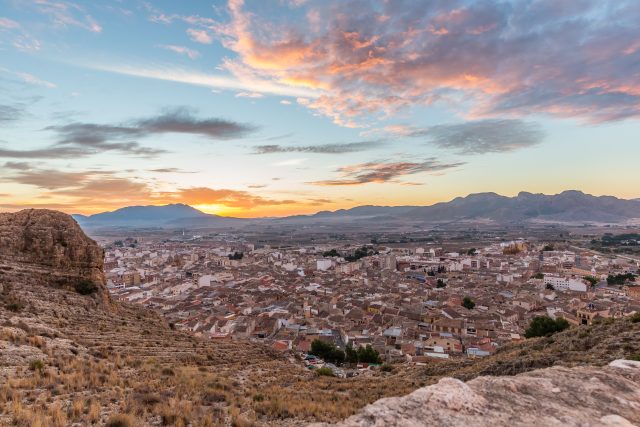 The wine producing region of Jumilla, in the south-east corner of Spain, has been digging deep into the enormous potential for pairing its wine with gourmet cuisine.
A hardback book will be sent out next year to "all chefs in Spain who work in Michelin-starred or Guía Repsol restaurants", detailing the findings of the DO's research, based on molecular science, and which highlight the immense possibilities to be had for glass and table.
"At this point, the consumer already knows Jumilla wines. Now our aim is to be on shelves in all the best restaurants," Silvano Garcia, president of DO Jumilla, tells the drinks business.
To achieve this goal, the DO is also strategically targeting sommeliers with a view of eradicating some historical prejudices. "We know that one of our main barriers is sommeliers, who can have a bad attitude towards the south-east of Spain, so we are also talking with the main sommelier schools to help change their thinking," says Garcia.
Spend any time looking into Jumilla's wines and you'll soon find that both its entry-level and top-end expressions are significantly cheaper than those from the likes of Rioja and Ribera del Duero. This is especially true in the on-trade, where diners can pick up a bottle of Jumilla's finest, and very impressive, wine for a stitch of the price.
A shining example of this is Juan Gil's El Nido, a Monastrell/Cabernet blend, aged for 24 months in barrel, which was awarded 99 points by wine critic Robert Parker. It is widely considered to be one of Spain's 'prestige' wines, with only 8,000 bottles produced per year (likely to be 7,000 in 2022 due to a short Monastrell harvest) and, despite it being crafted from extremely low-yielding, 70-year-old vines, it appears on the wine lists of some of the world's best restaurants for just €300.
Its younger sister Clio, Juan Gil's 'second wine', is also stupidly good bang for your buck. "If you see Clio in a restaurant, you buy it," says Esther González de Paz, communications and marketing director, DO Jumilla. "It's usually on the wine list for around €45-50, which is an extremely good price for the quality. Even in the most expensive restaurants in Spain it might still only be €80."
Why such good value? The Juan Gil group, which owns 11 wineries across Spain, including in Galicia, Rueda, Zamora and Priorat, is adamant about holding the price of its top wines. "We want to guarantee and hold the price of our top wines rather than sell en primeur," Loren Gill, export manager for Juan Gil, tells db. "We want to share what we have fairly across our distributors. El Nido must be the best of the best. If that means producing far less of it to preserve the quality, then so be it."
Because Juan Gil's Monastrell comes from old bush vines, which yield "around one bunch per vine per year, amounting to less than 500g grapes per vine, all the grapes from these old vines go only into El Nido and Clio wines", explains Gil.
The profile of Jumilla has grown exponentially in the last few years. "Until recently, people only used to be interested in the big Spanish regions like Rioja, but now importers are fighting to have at least one Jumilla wine in their portfolio, when just a few years ago they would have asked: 'Why should we?'," says Shayne Yapp, export manager for Ego Bodegas, which exported 3million bottles to a total of 50 countries last year. "We've seen sales grow steadily each year, but in 2021 they really spiked."
This article was originally published by the drinks business and has been shared with permission.