The Alexandra in Wimbledon is hosting a 'don't be on your own day' on 25 December for those who would otherwise be spending Christmas alone.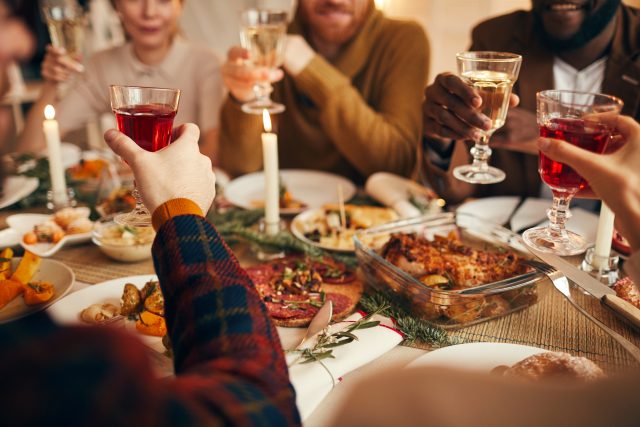 Proprietors Mick and Sarah Dore began the tradition 12 years ago when they would serve pints for those who were alone on Christmas Day. A few years ago, when they got a bigger pub kitchen, they started giving their guests a free Christmas dinner and glass of wine if they didn't have someone else to be with.
The tradition, which will be undertaken once again this year, has blossomed into a local occasion. Last year, 154 people who might otherwise not see or speak to anyone on Christmas Day celebrating together in the pub. Though it used to predominantly be the elderly in attendance, apparently there is an increasing number of young people, many of whom are from overseas and working in the UK or have missed flights, joining in.
Mick Dore told My London about how it has developed: "We started off years ago because I used to go on Twitter and say, 'If anyone's on their own, come to the pub and I'll buy you a pint.' We used to get not many people, four or five people. And one year a bloke came in, a retired naval fella. I had a couple pints with him and then when he was going I said 'Why don't you stay and have some dinner with us?' He said he had somewhere else to go and he didn't, he didn't have anywhere else…We try to break down that stigma and say 'don't be sitting there, come to us and have a nice day with a lot of people'. It just brings everyone together."
No booking is required, those who wish to participate just have to turn up.
However, despite the goodwill of business such as The Alexandra, loneliness remains an acute issue around the festive period. For those who wish to donate to Age UK's support for older people at Christmas, click here.