Trade body UKHospitality has estimated that rail strikes might have cost the sector £2.5 billion since summer 2022.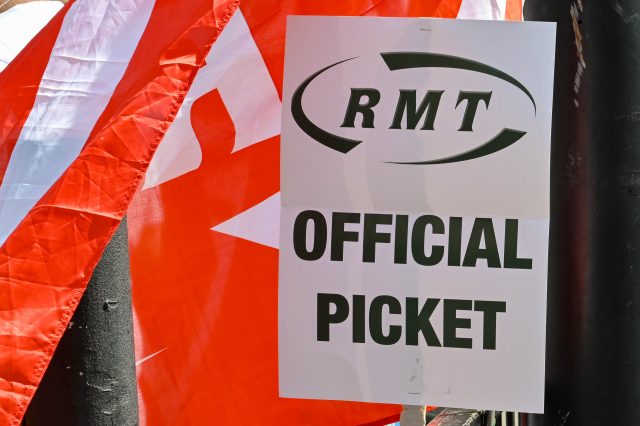 With a new year comes fresh industrial action. It was previously estimated that strikes during the buildup to Christmas, normally a boom time for pubs, bars and restaurants, might result in £1.5bn of lost revenue. This week's train strikes, which have caused significant travel disruption from 3 to 8 January, might add a £200 million dent to that.
The Night Time Industries Association estimated that late night operators lost 21% of their December trade due to industrial action and the cost of living crisis.
Speaking to GB News, UKHospitality CEO Kate Nicholls said: "For those [businesses] that are in city centres, the rail strikes are undoubtedly hammering a final nail into their coffin as they see a big loss of revenue, they are the collateral damage of these rail strikes."
Nicholls continued: "It's unlikely that the strikes themselves will put them out of business, but that perfect storm of a cost of doing business crisis, soaring energy bills, food price inflation, wage rate inflation, and a cost of living crisis with a consumer downturn, means that the businesses in the middle are struggling to survive. We've lost two and a half thousand over the last quarter, we anticipate we'll lose as many again over the forthcoming quarter."
The National Union of Rail, Maritime and Transport Workers (RMT) has blamed the government for "blocking" attempts at negotiating a resolution, with RMT general secretary Mick Lynch citing an "unprecedented level of ministerial interference" as a major impediment.
db reached out to the RMT to ask if it has a response to UKHospitality's claims and was sent a statement Mick Lynch made in November: "We understand the impact that these rail strikes are having on your sector [hospitality] at this time of year, yet while you face disruption to your business at this critical time, the private rail businesses we are in dispute with will not lose a penny. Despite the rail companies being the employers of the staff taking strike action, the government has decided to protect these private rail businesses from being liable for any loss of revenue arising from the strikes."
Prime Minister Rishi Sunak is reportedly expected to push for a vote on anti-strike laws within the coming days.
This article was originally published on thedrinksbusiness.com and has been shared with permission.