Pubs, clubs and bars are expected to be permitted to stay open later than usual to celebrate the coronation of King Charles on 6 May 2023.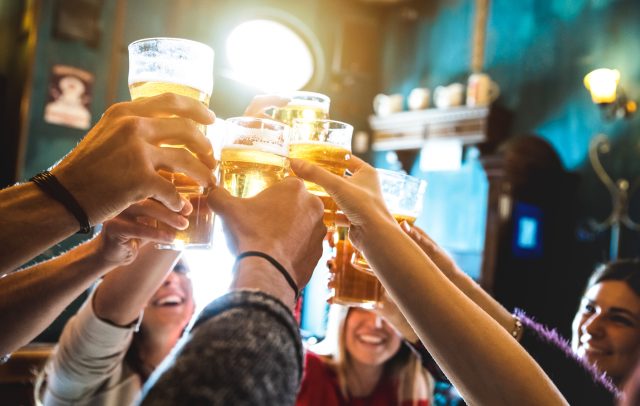 It has already been confirmed that Brits will get to enjoy an additional bank holiday on Monday 8 May to celebrate the coronation, and now it appears likely that special provisions will be put in place allowing hospitality venues to extend their opening hours.
Officials are expected to consult on extending trading hours for pubs from 11pm to 1am on the evenings of 5, 6, and 7 May 2023.
The home office said this would allow "an opportunity for our communities to come together and celebrate this historic moment, and support our hospitality industry".
Home Secretary Suella Braverman added:
"His Majesty the King's coronation will be a historic moment that will see our great nation and the entire Commonwealth joined together in celebration.
"Our country, and in particular our hospitality industry, has faced many challenges in recent years and the King's coronation is an opportunity to give a boost to our local businesses, and celebrate with our local communities.
"Over the Bank Holiday weekend we can raise a glass to our new monarch, and with our friends and families wish him a long and successful reign."
It is likely that the King's coronation will be a pared down version of previous coronations, with speculation that King Charles' desire to slim down the monarchy and the cost of living crisis are reasons behind the decision.
Extended trading hours would be a welcome boost to the beleaguered hospitality industry, which lost a venue every hour during Q3 of this year.
Read more:
JD Wetherspoon puts 32 pubs up for sale as costs rise
This article was originally published on thedrinksbusiness.com and has been shared with permission.